So, you're visiting Arizona for the first time, or returning again. Welcome to Phoenix, AZ, where you've probably arrived at Sky Harbor International Airport. I'm writing this is a mini-guide for people visiting Arizona for the first time, or looking for some new ideas.
I'm a native to Arizona, and these are my experiences in Arizona. Hopefully with this guide you can get an idea for some of the best things to do in Arizona!
Arizona Skiing
There are plenty of places to go skiing in Arizona during the winter! You can head up to Snowbowl in Flagstaff, AZ (a 2.5 hour drive) or over to Sunrise Park Resort in the White Mountains (a 4 hour drive).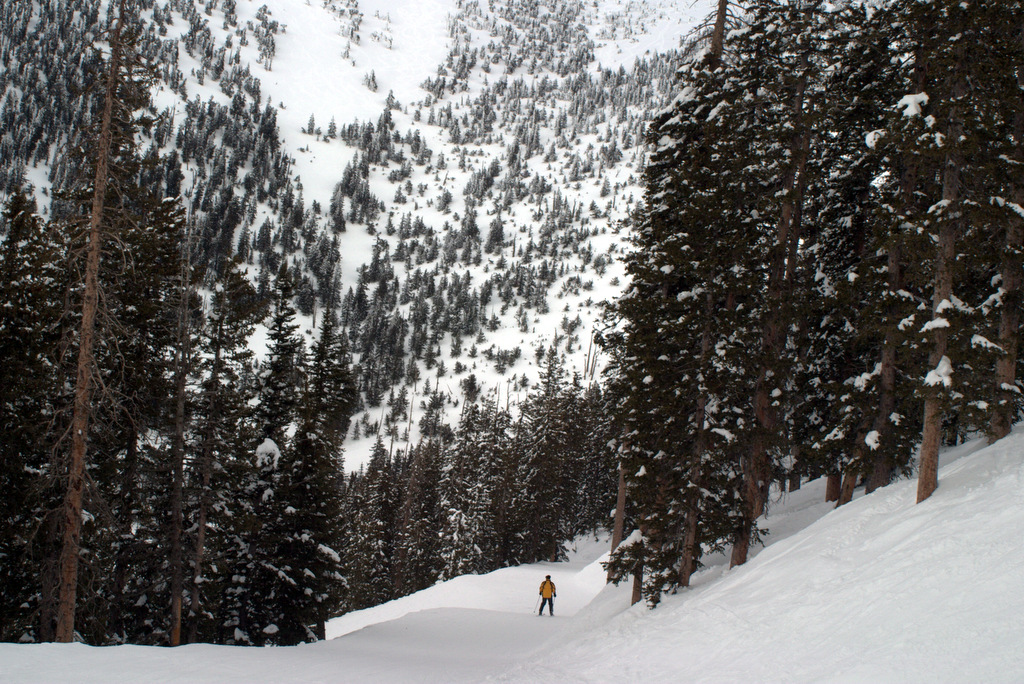 A photo from a trip up to Snowbowl in Flagstaff after a particularly big snow storm.
I've personally been to both ski parks, and definitely recommend both of them. If you're a serious skier, looking for a multi-day trip with the very best conditions you'll likely find them at Sunrise Park Resort in the White Mountains, but if you're interested in a day trip you'll want to head up to Snowbowl, which you can do in one-day and be back in Phoenix by bedtime.
Amazing camping opportunities
Arizona is one of the very best states for camping. We have very few bugs, and especially very few mosquitoes in our mountains. In addition, it doesn't get that humid (unlike the midwest) and our campgrounds are well maintained. Some of the best camping destinations will be the campgrounds just north of Payson above the Mogollon Rim. You can camp almost anywhere in the state, including in Tucson, Phoenix, and the northern country. I've also taken my family to the White Mountains for camping at Big Lake.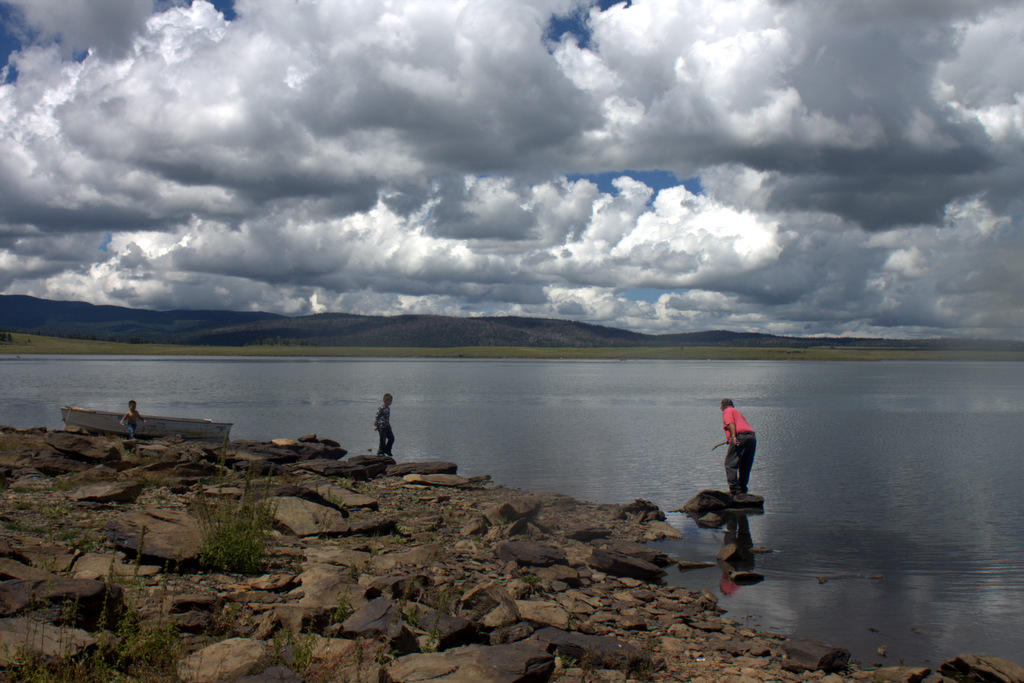 Here's a photo of Big Lake, in the White Mountains. An excellent camping destination about 4 hours away from Phoenix.
The Mogollon Rim
If you're still reading, you're probably wondering what this Mogollon Rim is all about. Well, it's a topographical and geological feature that runs across the entire state (east to west). The land above the rim comprises extensive Ponderosa Pine forests and on the slope leading up to it (making wonderful campgrounds).
The elevation changes from between 4-5 thousand feet (below the rim) to over 8 thousand feet above the rim. There are many interesting rock formations and cliffs along the rim, and any beautiful lakes above the rim which are popular for fishing, hiking, and camping.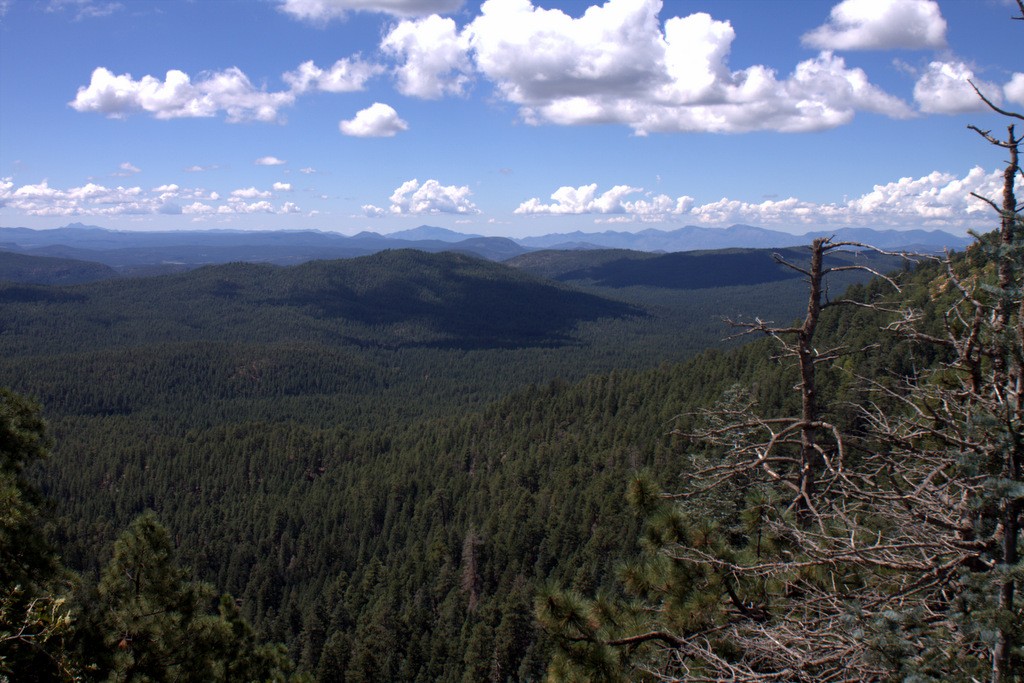 Here's a recent photo I captured at the tourist point at the top of the Mogollon Rim just north of Payson, AZ.
The Salt River
Many people come to Phoenix and notice that the Salt River is empty. Well, empty except for beautiful Tempe Town Lake, and the rafting opportunities much further up the river.
Believe it or not, it does flood occasionally, but not as much as it used to since the Tempe Town Lake was built.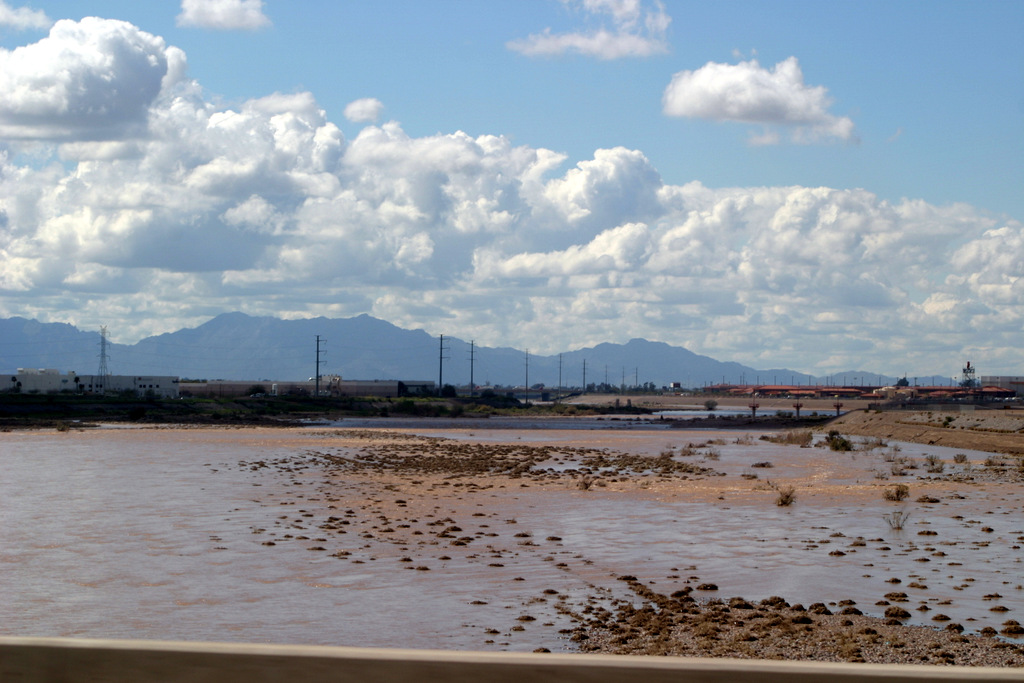 Here's a photo I captured in 2005 of the Salt River flooding just south of Tempe.
Sedona is amazing, and worth the trip!
Sedona is my favorite day trip from Arizona. It's only about two hours away from Phoenix and you can go there and back in one day, or make it a halfway point on your trip to The Grand Canyon.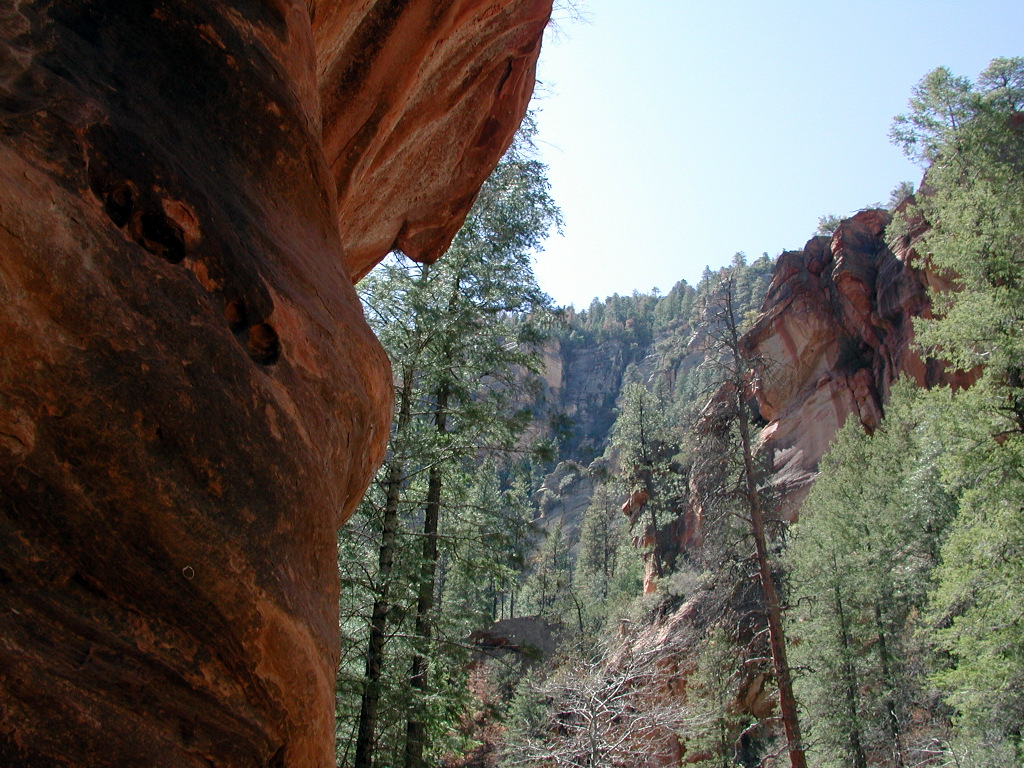 Above: These are some of my favorite places to hike – Oak Creek Canyon in Sedona. In the summer months, it's a cool retreat from the heat of the valley, and there's usually a creek with water in it that is cool and refreshing. The massive sandstone cliffs offer shade in the canyon and guide winds down the path. This area even gets snow in the winter, which makes it a serene and tranquil hike.
The town of Sedona offers lots of really great shopping experiences. There's a couple of coffee shops to choose from, and plenty of interesting restaurants and taverns.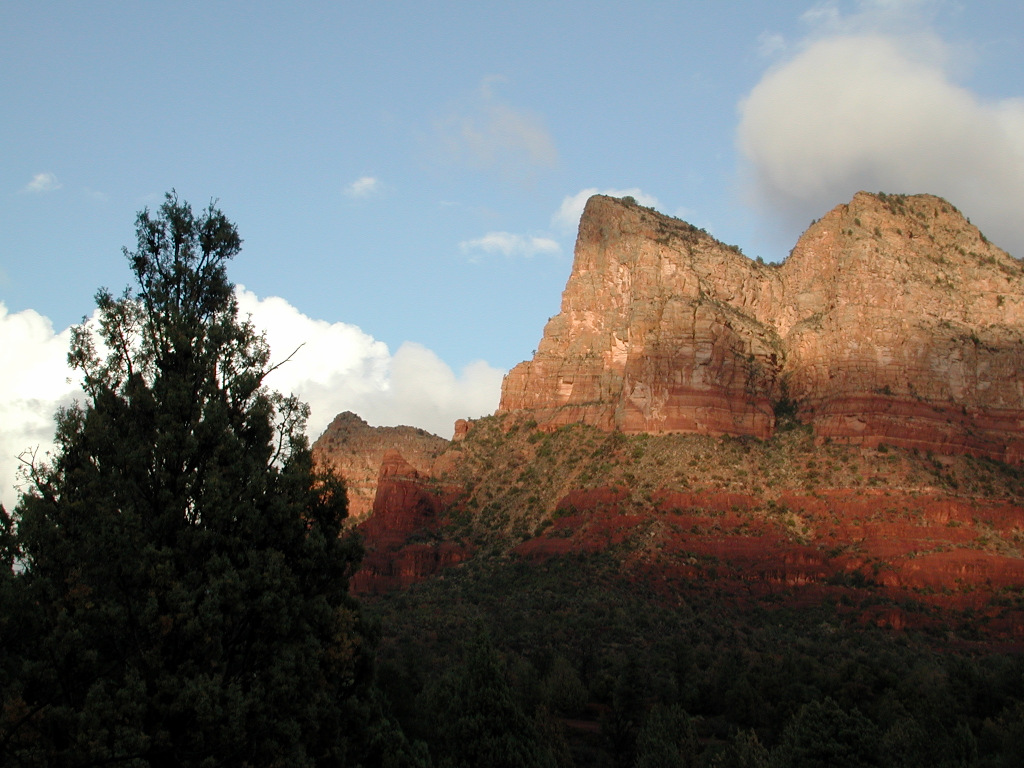 The view of Sedona as you arrive is absolutely stunning with usually-clear blue skies and towering red cliffs.
Crazy architecture
There's some interesting architecture in Arizona. Frank Lloyd Wright designed several of the buildings and structures found around Arizona, including several you can see and visit such as Gammage Auditorium in Tempe. Another architect, Wenceslaus Sarmiento, designed and built the Punchcard Building found on Central Ave. in Phoenix.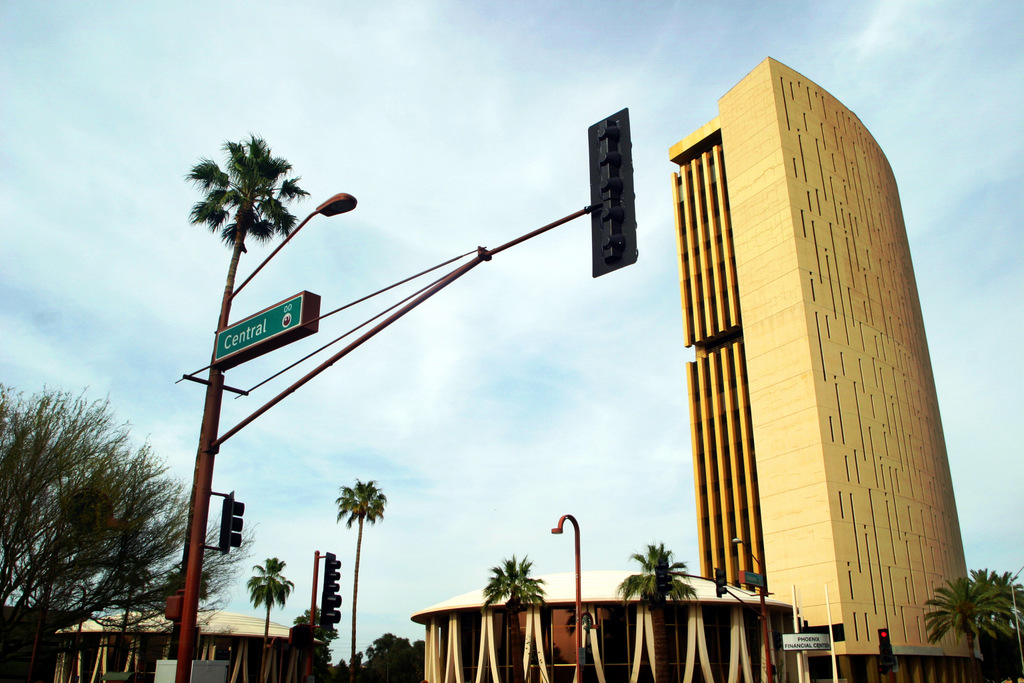 The punchcard building was built in 1962 and there were originally intended to be two towers, facing each other, but the second was never built. Today, it is an office building.
Arizona has awesome coffee shops
I've travelled around quite a bit and can tell you that Arizona is a hotbed for excellent coffee shops. I've visited more than 100 coffee shops in Arizona, and have provided a list of coffee shops in the downtown area, as well as the rest of the state. Send me a message if you need a recommendation for a good coffee shop to visit, and I'll get back to you right away.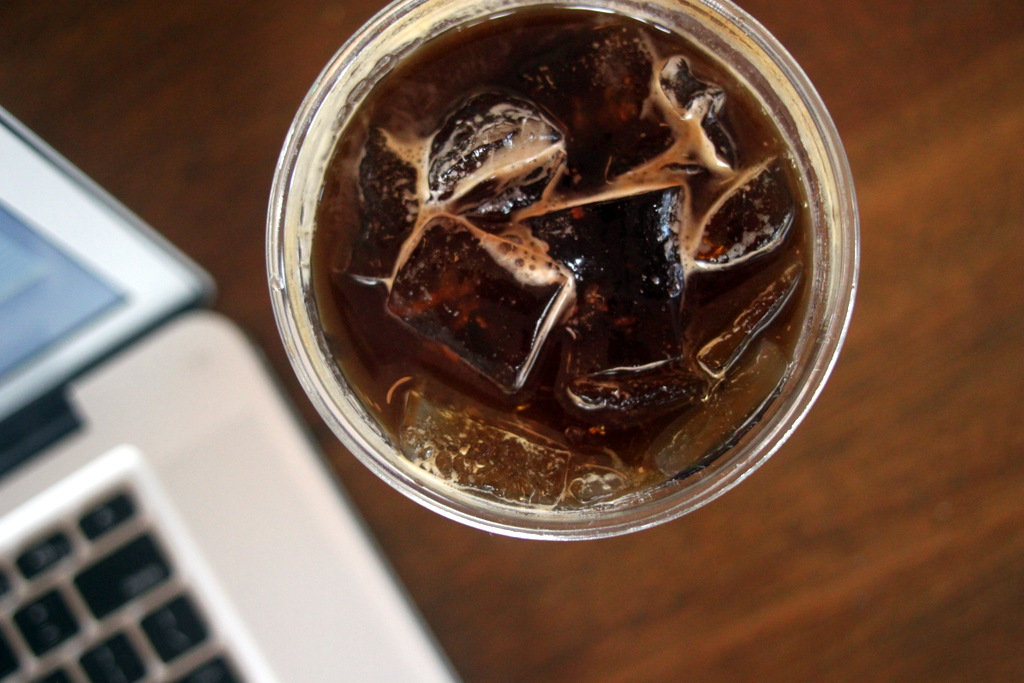 In the summertime, everybody drinks iced toddy's, which is a cold-water brewed coffee method that is absolutely delicious. Add cream and sugar to yours, or drink it plain.
Scorpions
Yeah, we do have some scorpions. You're not likely to see any, however, but if you do it would be in the summer months. They hibernate during the winter. I found this one in my bathroom sink one day (already dead) and rolled him over to get a look at the underside. I've lived in Arizona my entire life, and only see about a half a dozen a year (during the summer). If you walk around at night, you need to be extra careful, as they are nocturnal.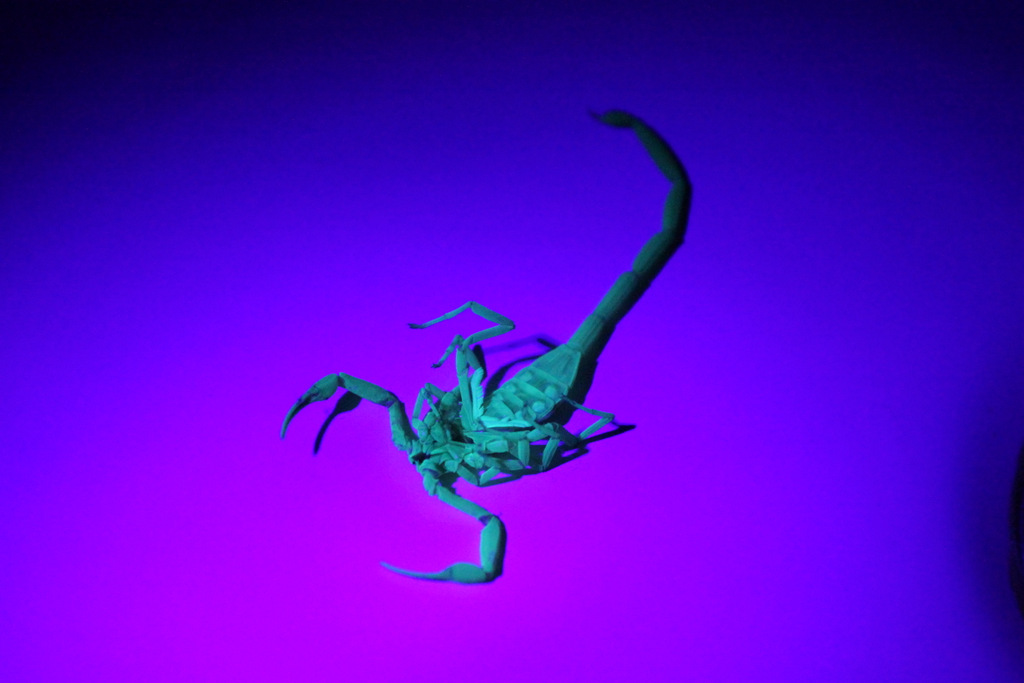 Thankfully, I didn't step on this one.
The Grand Canyon is always beautiful and stunning
My first trip to The Grand Canyon was when I was a child. I was about 5 years old, and my cousins from Florida had flown in to visit along with my aunt and uncle. We visited the canyon's south rim and stayed overnight in the cabins inside the park.
You can never really appreciate everything about the Grand Canyon. It's different on every trip, but also the same. It's something you must experience in person, as photos don't do it justice (doesn't everybody say that?). Some of my favorite trips have been in the wintertime, surprisingly. We took a friend up to the Grand Canyon in February a couple of years ago and arrived just before a major blizzard. There was plenty of fresh snow, and limited visibility, but it gave me a new appreciation for the inclement weather the park experiences, and just how different it looks in wintertime compared to summer.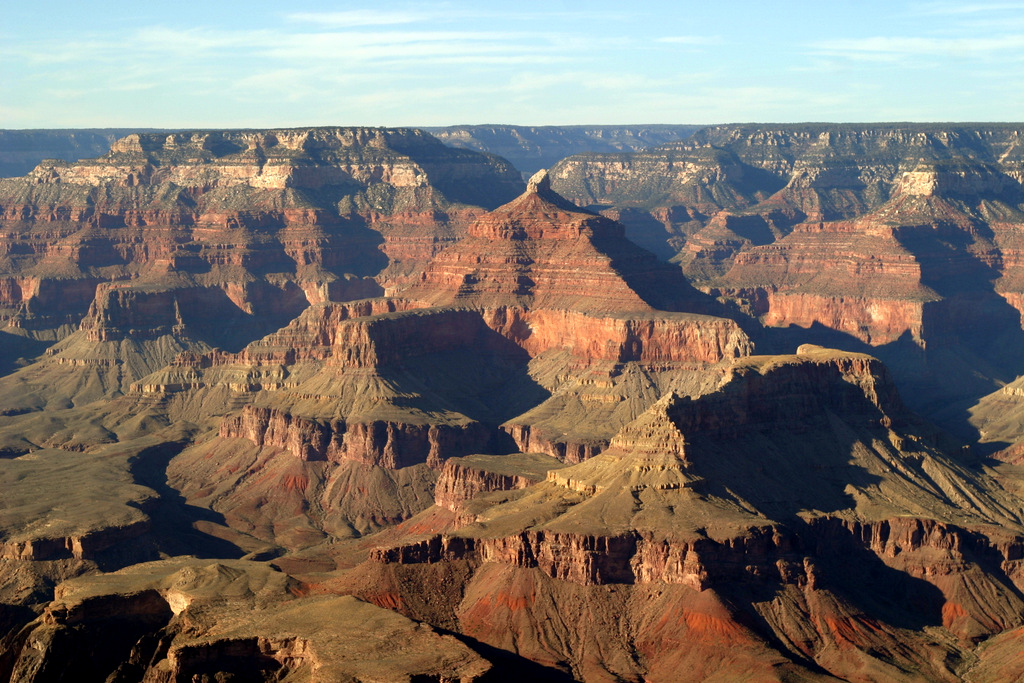 A photo of the canyon from the south rim.
Beautiful hotels
Where to stay? That's a good question, and complicated to answer. If you have a conference you are attending at the Phoenix Convention Center, then staying at a nearby hotel is recommended. There are many excellent choices in the downtown area. One rather fascinating hotel is The Clarendon Hotel, which has both affordable accommodations while also being very trendy with a beautiful modern design, swimming pool, a colorful facade, and a rooftop patio with bar.
Everything in Phoenix is new
Arizona only recently celebrated our 100th year as a state, and a significant amount of population growth has happened only in the last 20 to 50 years. There were just over a million residents in the entire state of Arizona in 1960, and now we have a 6,626,624 (2013 census estimate).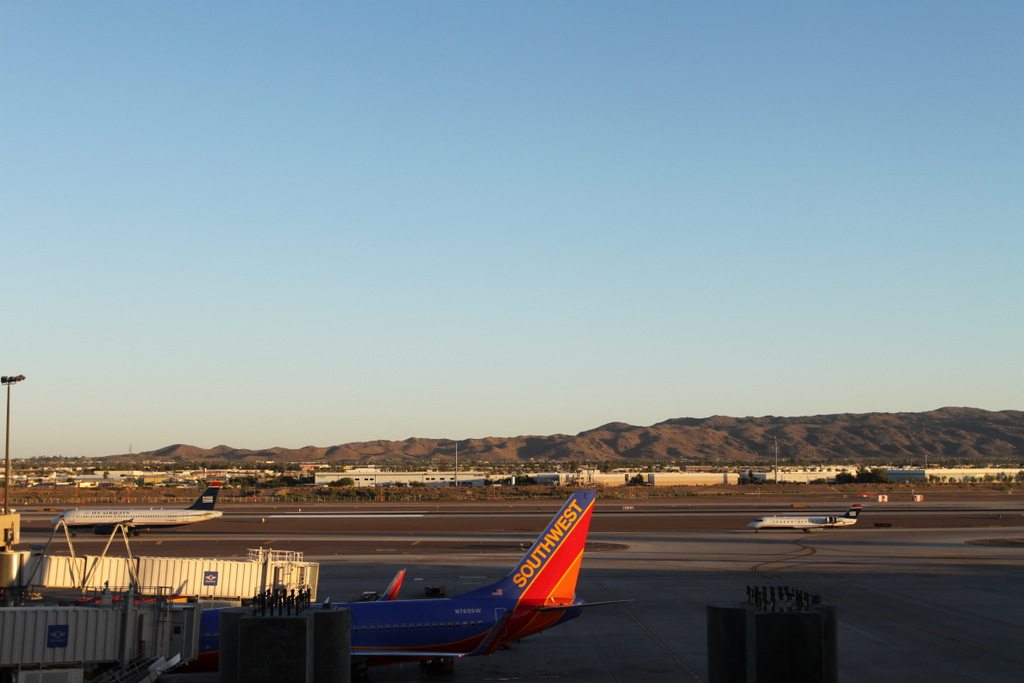 As a result, nearly every building feels new and we have very few very old buildings, unlike most of the east coast.
Fast facts about Phoenix:
The city of Phoenix is home to 1,445,632 residents (2010 census)
The metro-Phoenix area is home to 4.2 million people
The average high temperature in summertime is over 100° F, often exceeding 115° F
History of Phoenix:
Phoenix was incorporated as a city in 1881, and founded 20 years earlier in 1861
Residents of the city are known as Phoenicians