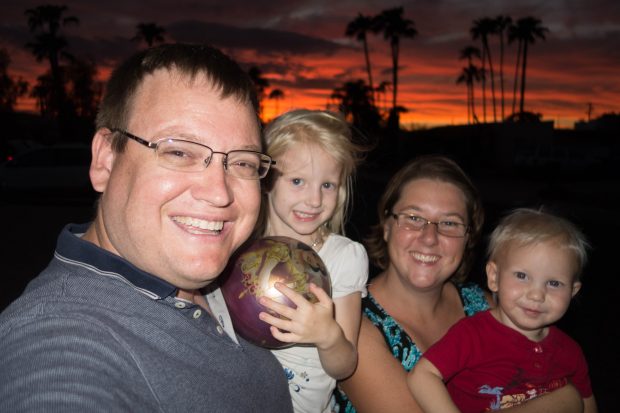 About Us
Hello, and welcome to our site about Arizona! My wife and I have been exploring the state of Arizona and sharing the best places to see in AZ. The goal of this site is to share the best things to do in Arizona by way of a single list on our home page, as well as awesome content we write ourselves.
I started this web site in 2007 as a great list of things to do with friends in Arizona. It's really taken off, and now receives tens of thousands of visits each month from all over the world. People usually visit after searching online for "visit Arizona" and finding this site.
I'm a native of Arizona and have lived here nearly all of my life (except a short 5 year stint in St. Louis during the early '90s). My wife is a fairly new resident to Arizona. She moved here from Wisconsin when we got married in 2010. In a lot of ways, our recent travels around the state have been a way to introduce her to some of the awesome things to do in Arizona. We've also started reviewing the places we eat on Arizona Reviews.
We get around! We're constantly looking for the latest cool coffee shops, restaurants, and museums and scenery in AZ. Chris designs and builds web sites for a living, and Jana is a stay-at-home-mom and cares for our 5-year-old daughter, Emily, and our 2-year old son Owen. She loves to scrapbook and take photos.