Have you heard about Waffle Love  yet? If not, you've got to try these waffles. Even having been a waffle fan for many years I must admit I was surprised how good these were.
On a recent weekend, we packed up the family bright and early and made our way over to Red Mountain High School in Mesa where the Waffle Love crew was serving up breakfast for a running event. The big Waffle Love truck was parked in the middle of the field, and they were serving waffles by the cartload. There was a huge line of people ordering waffles.
My wife had heard about Waffle Love online and insisted we check it out.
Waffle Love is a food truck, so in order to find them you'll need to check out their web site at waffluv.com and click on locations. They have one food truck here in AZ, and two trucks in Utah (a well as a physical store in Provo).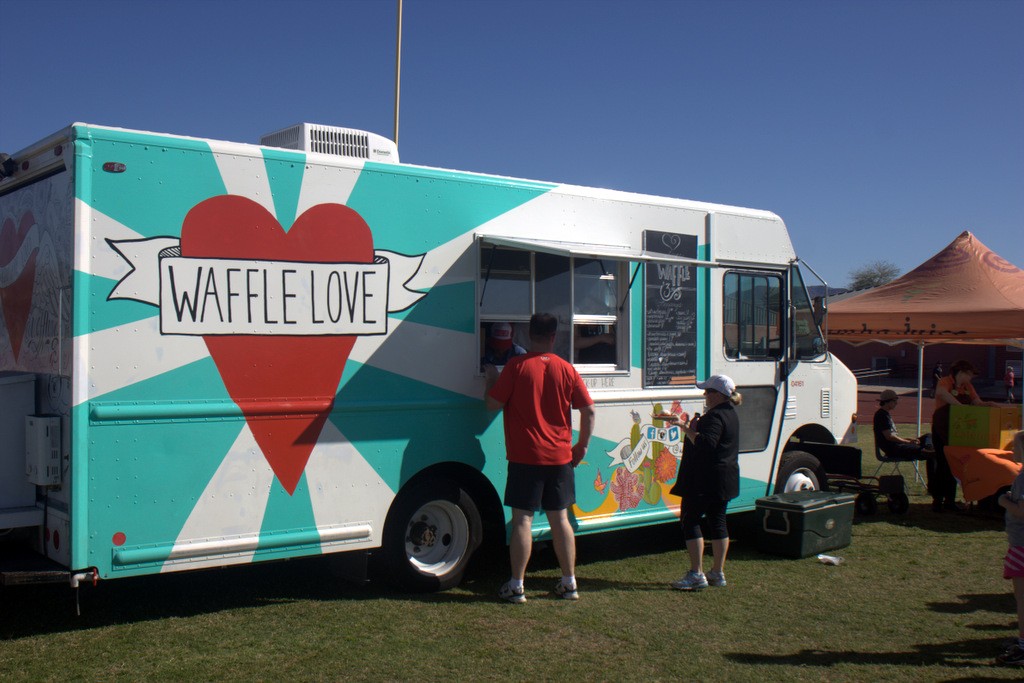 Another way to get details, is over on their Facebook or Instagram pages where they are constantly posting where they are headed. Or, phone them at 480-404-1066 and ask where they are at. I've noticed they tend to stay in the Chandler, Gilbert, and Mesa parts of town.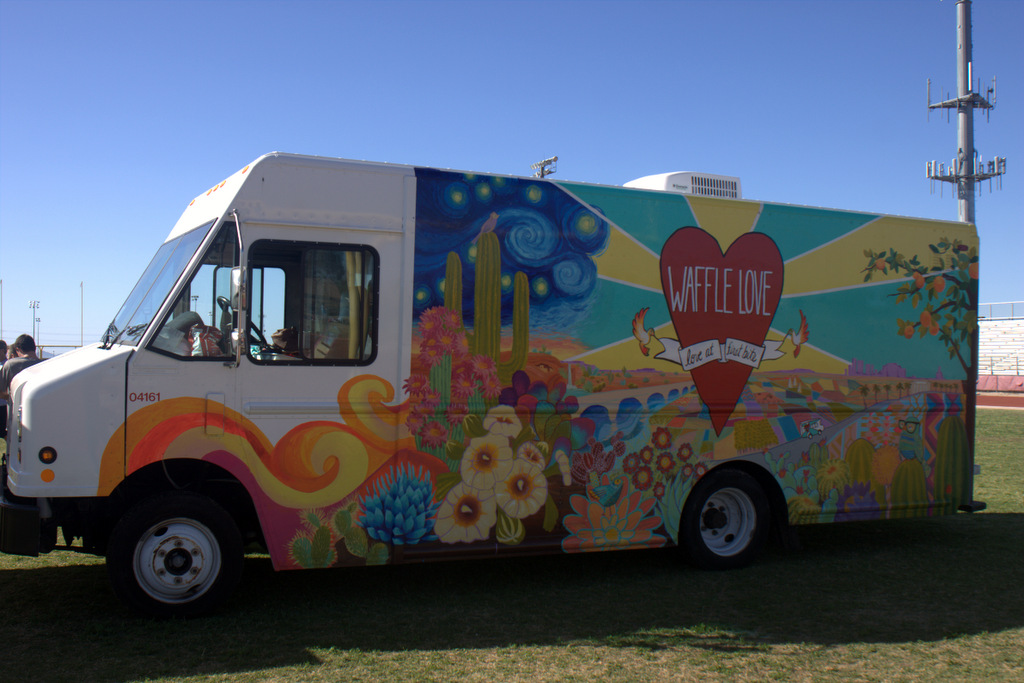 Check out that absolutely beautiful painting on the side of the truck — it's a true masterpiece!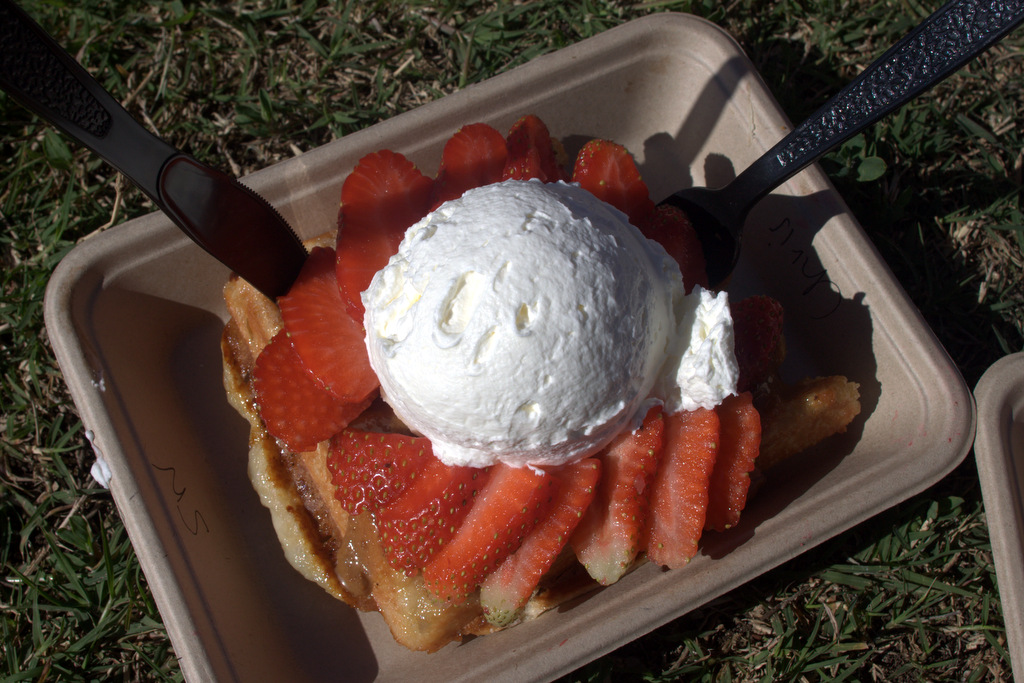 The Works — It had peanut butter, strawberries, and the most delightful cream ever! I'd definitely eat this one again, and the peanut butter didn't overwhelm the taste — in fact, I hardly noticed it at first.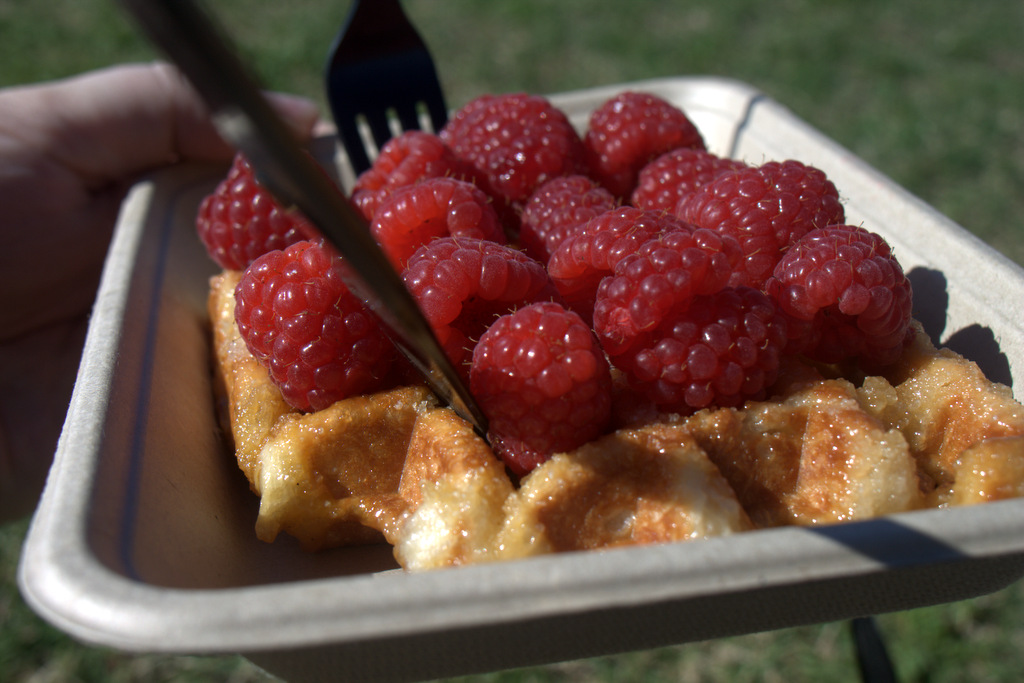 Standard waffle + raspberries — really great combination.
We also tried a standard waffle + banana.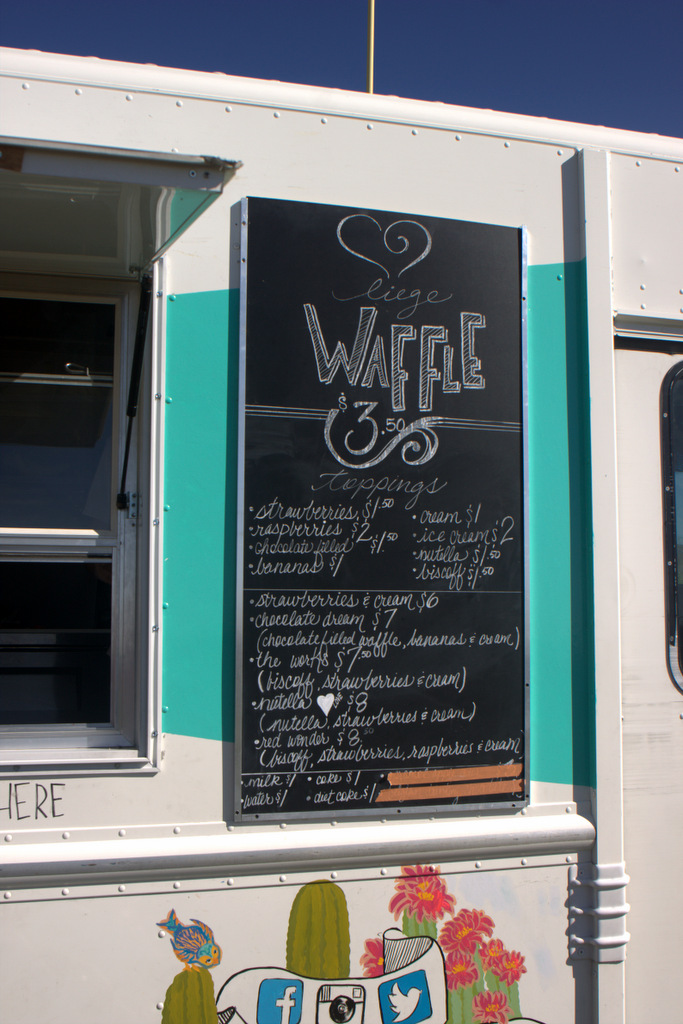 Here's what the menu looked like the day we tried Waffle Love.
We were trying to figure out what exactly makes these waffles so very tasty, and we came to the conclusion at the time that they must be using flakey crossant-type pastry dough. I later learned that the reason these are so amazing is because they're making what's called Liege Waffles. What's that you say? Well, it means that compared to a normal waffle, these Belgium waffles are made with chunks of pearl sugar (when cooked, it caramelizes on the outside of the waffle). It is the most common type of waffle available in Belgium and because it is so sweet, you don't need to drench it in maple syrup.
Wikipedia describes it like this: "The Liège waffle is a richer, denser, sweeter, and chewier waffle." I'd agree with that!
So, next time you're looking for a great breakfast, give it a try!