George's Gyros is a small restaurant serving amazing Mediterranean food for an affordable price. They've been open for many years now, and the owner, George, works there and serves up great food. If you have been to Mesa, you've likely driven past George's Gyros located on Country Club Dr.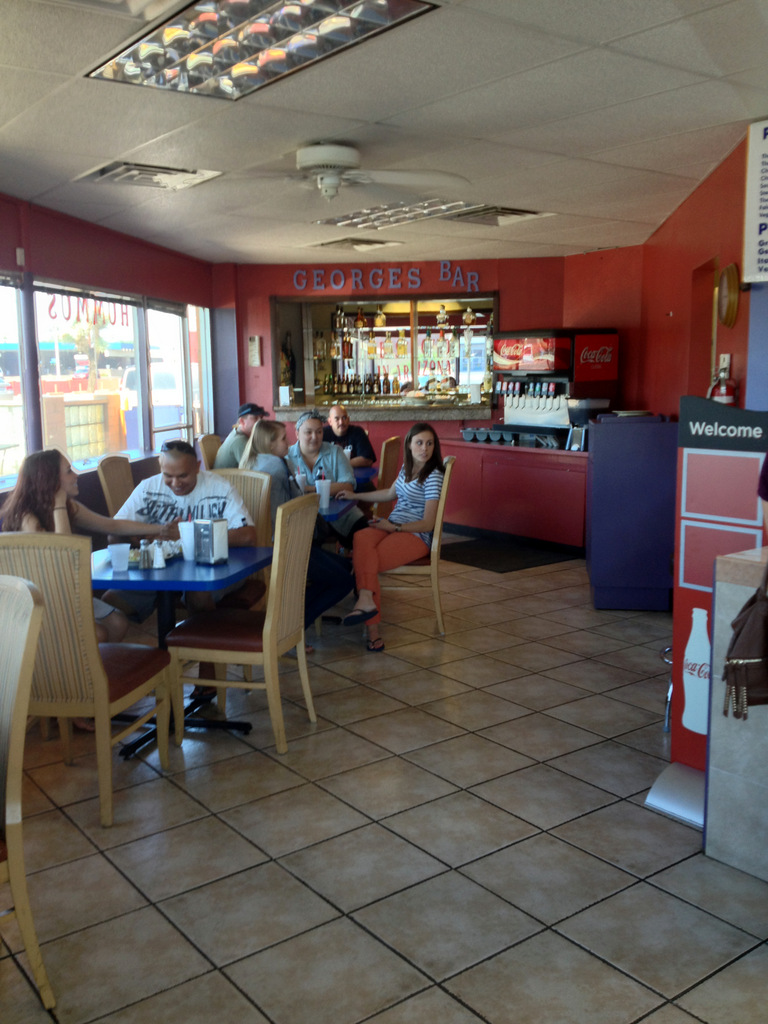 The interior of George's Gyros is not anything to write home to your family about, but it's not trying to be a fancy sit-down restaurant. This is a place that primarily serves lunch and dinner to hungry people. They have a liqueur bar on the far side, which you can see in my photo above.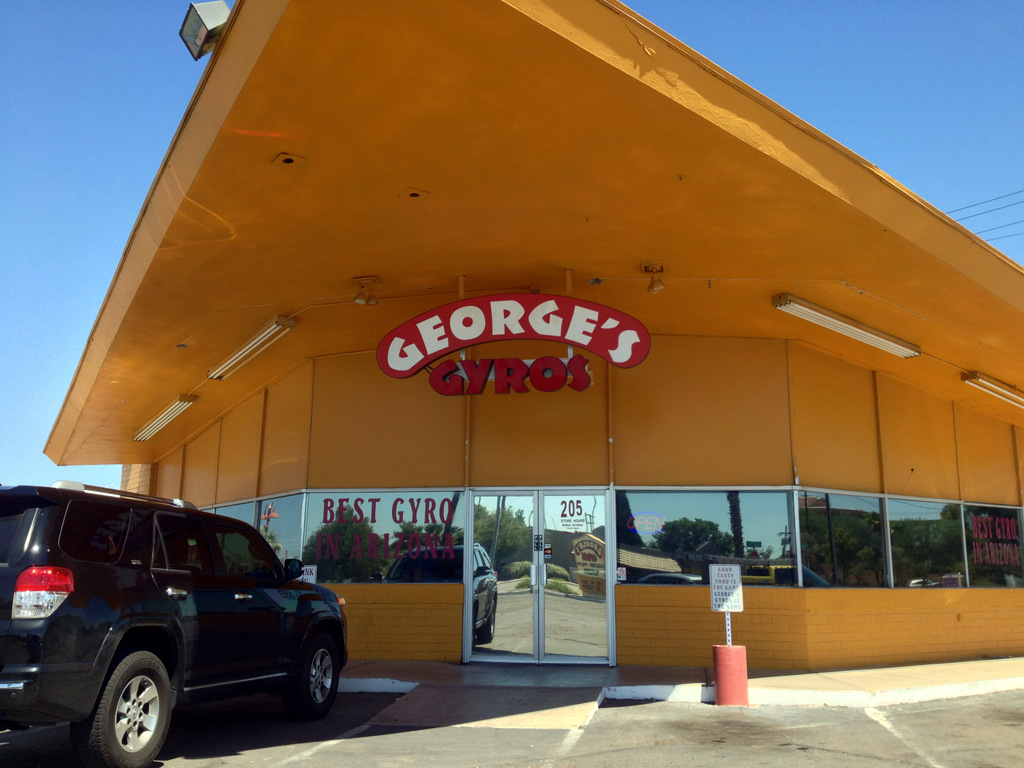 I love the exterior of George's Gyros. It's housed inside a big yellow building that has vinyl signs on the window that proclaim they serve the "best gyro in Arizona." That's certainly debatable, but I've enjoyed my visits, and have even taken my family back for more.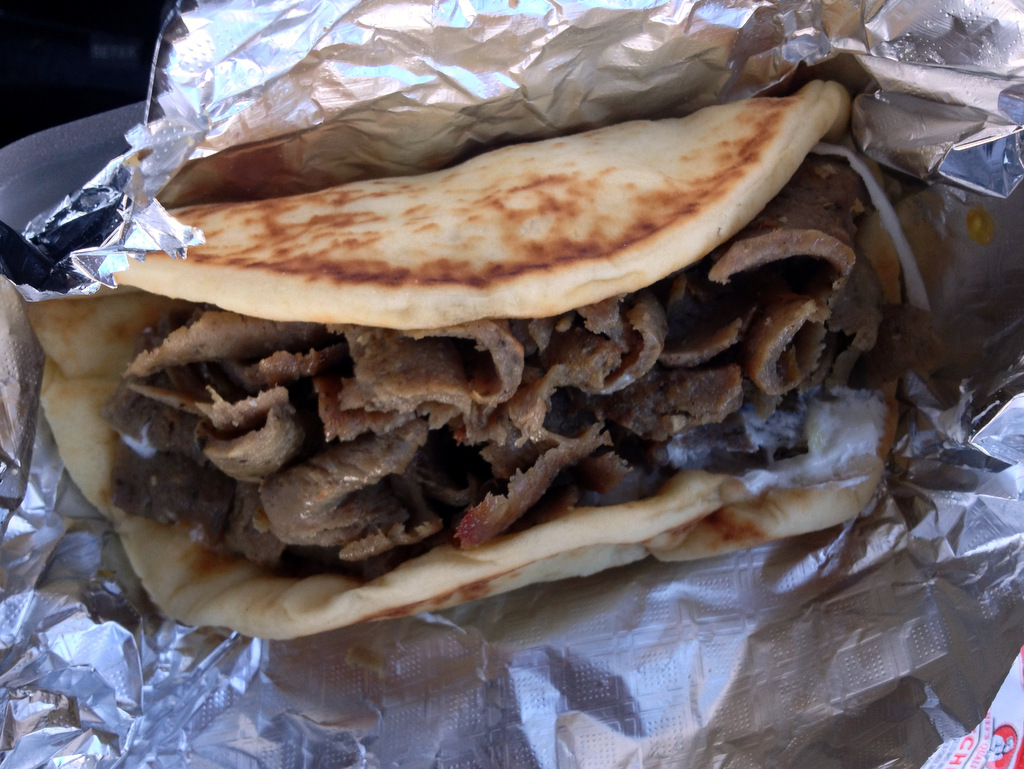 Here's the money shot: This is The Original Gyro which is served with a choice of salad or fries. I went with the french fries (not pictured) which are crisp and well done.
The gyro meat is absolutely delicious, and you can tell they know what they're doing! There's a healthy serving of tzatziki sauce on your gyro, and it's lathered in grilled onions and tomatoes.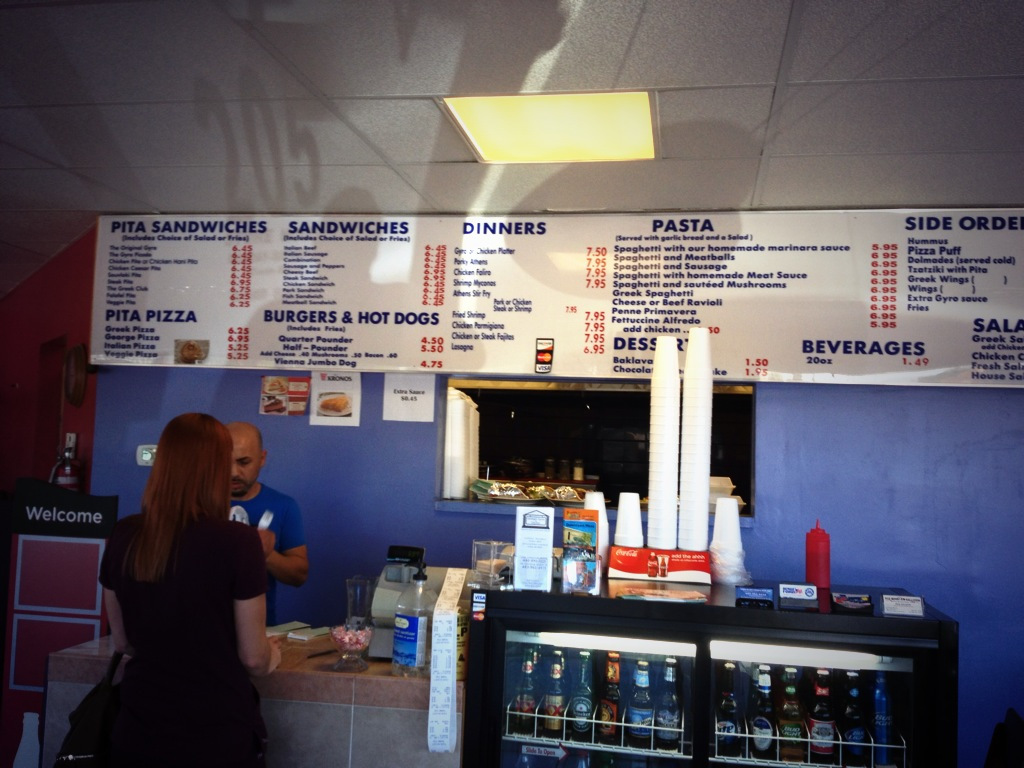 One thing I'll say, is that the staff aren't that friendly. On each visit, I've felt like I was "in the way" and I got an uneasy feeling waiting for my food. But, it's ok, since the food was amazing. They also serve a number of other pita wraps, gyros, and sandwiches for sit-down or to-go. Plus, if you are there for dinner they have full dinner entrees, pizza, an dessert options. Enjoy!
So, the next time you are in Mesa, and you're hungry, stop by George's Gyros and have a gyro!
Getting there
George's Gyros
205 N. Country Club Dr.
Mesa, AZ 85201
Phone: (480) 890-1325