Behind an old wooden fence is a little utopia in Scottsdale. It's called Singh Farms. It's located on Thomas Rd. just east of the 101 freeway in Scottsdale.
Every Saturday at 9 am, the gate opens and the parking lot fills up in a matter of minutes. This place is a weekend destination for hundreds of valley residents who come for the fresh produce, home baked breads, and juice, pizza, and drinks.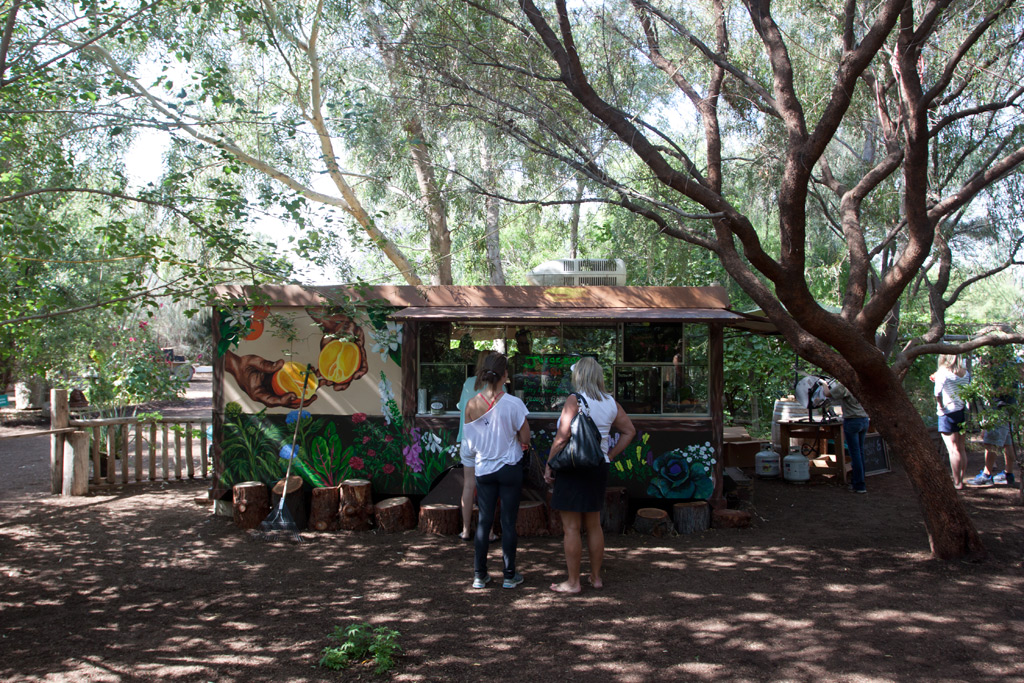 Singh Farms closes at 1 pm, and is only open on Saturday mornings. They have been known to have alternate hours around the holidays. For example, they've had Friday, Saturday, and Sunday market hours in December.
Singh Farms is so very popular, that you'll find yourself in a long line to check out, even if you arrive at 9 am, sharp. That's because Singh Farms is one of the best farmers markets in the area, with a range of fresh ingredients available for purchase.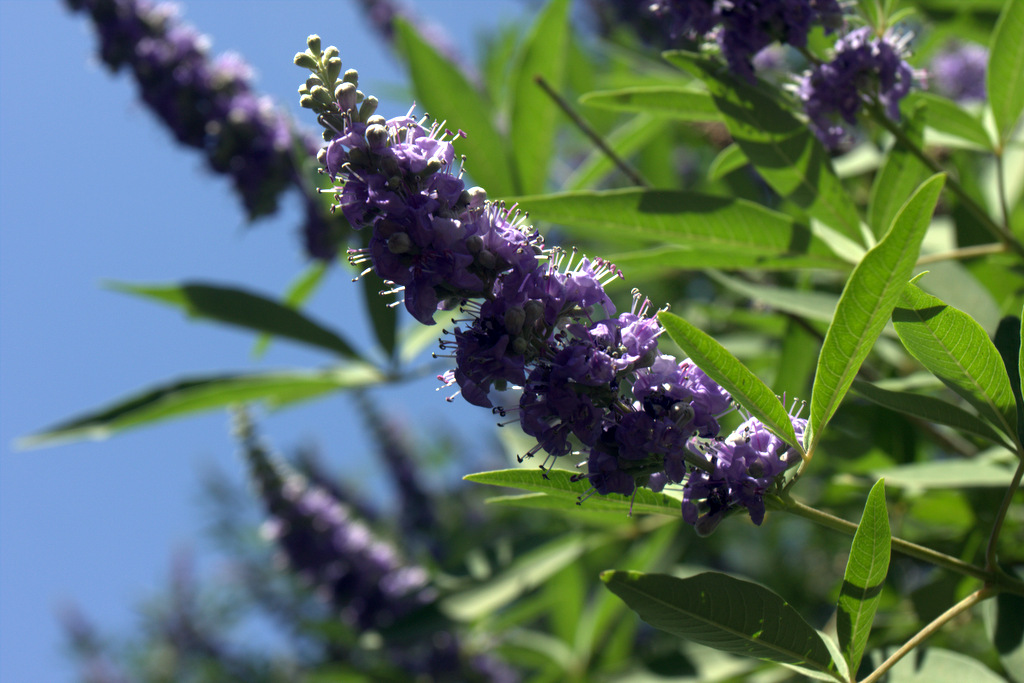 But it's so much more, they have several acres of walkable grounds mostly covered by massive trees which provide shade. It's a bit of a wonderland in the desert.
They have chickens on the grounds. You can purchase eggs (limited). The owners Lee and Ken Singh are on the grounds, and if you meet Mr. Singh he will tell you his story and why he created Singh Farms.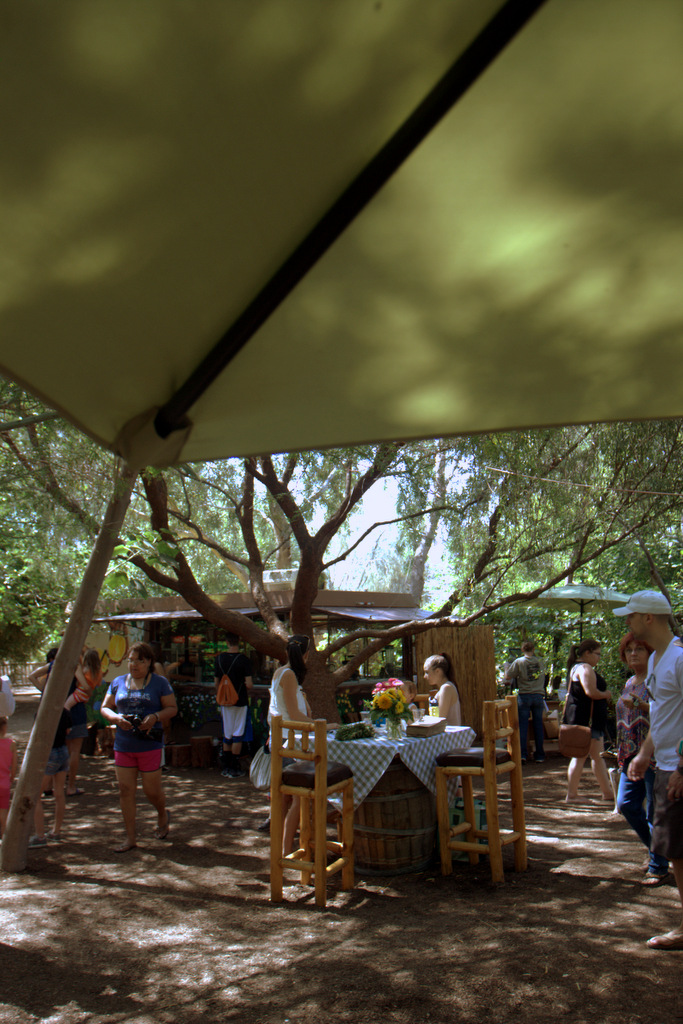 On the grounds, they have a tepee that you can see and walk into, and they also have a half dozen or so really interesting metal fireplaces (above ground) that are beautifully designed.
On the day we visited a gentleman was playing the Accordion. They were also getting ready to grill, and if we had stayed longer we could have purchased some grilled artichokes, carrots, corn, and grilled chicken. There's basically a daily meal, and each week it is different, but focuses on the fresh produce available at Singh Farms. Another example might be Artichoke Tart Corn, Grilled Chicken, and Side Salad.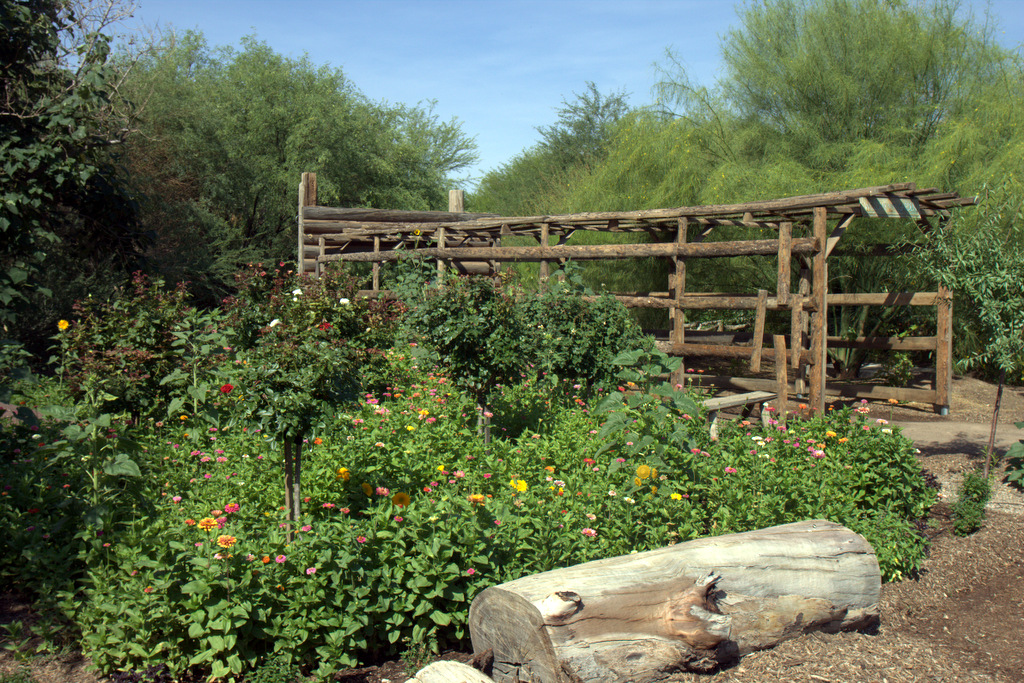 Singh Farms is a great place to bring the kids. Be careful that they don't touch the hot fireplaces, but otherwise it's a great Saturday morning stop to see a little nature, watch some chickens, find lunch, and get outdoors.
You can see some recent photos on the Singh Farms page on Facebook.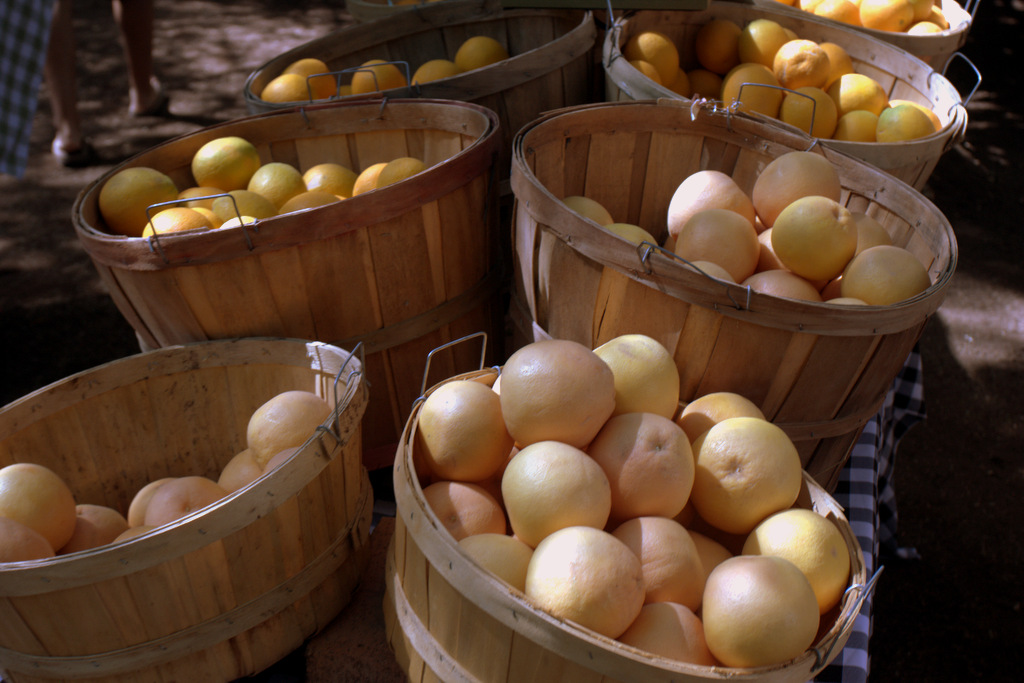 Some recent items for sale include:
Corn ($5 a dozen), Yellow Onions ($1 per pound), Purslane ($1), Citrus (10 for $1), Artichokes ($0.50 each), Summer Squash ($1 per pound), Swiss Chard ($1 each), Red Potatoes ($1 per pound), Sweet Potatoes ($1 per pound), Peppermint ($1 a bunch), Lettuce ($2), Borage ($2), Sylvetta Arugula ($3), Moringa Powder ($10 a jar), Collard Greens ($1), Spaghetti Squash ($2), Spinnach ($2), Green Cabbage ($1), Red Cabbage ($1), Napa Cabbage ($1), Beets ($3), Tepary Beans (1.5 lbs for $6 in a jar), and much more (note that items are seasonal).
I should note that this isn't an animal farm, some times the lines to buy items are long, and at its root this is a farmers market. Enjoy!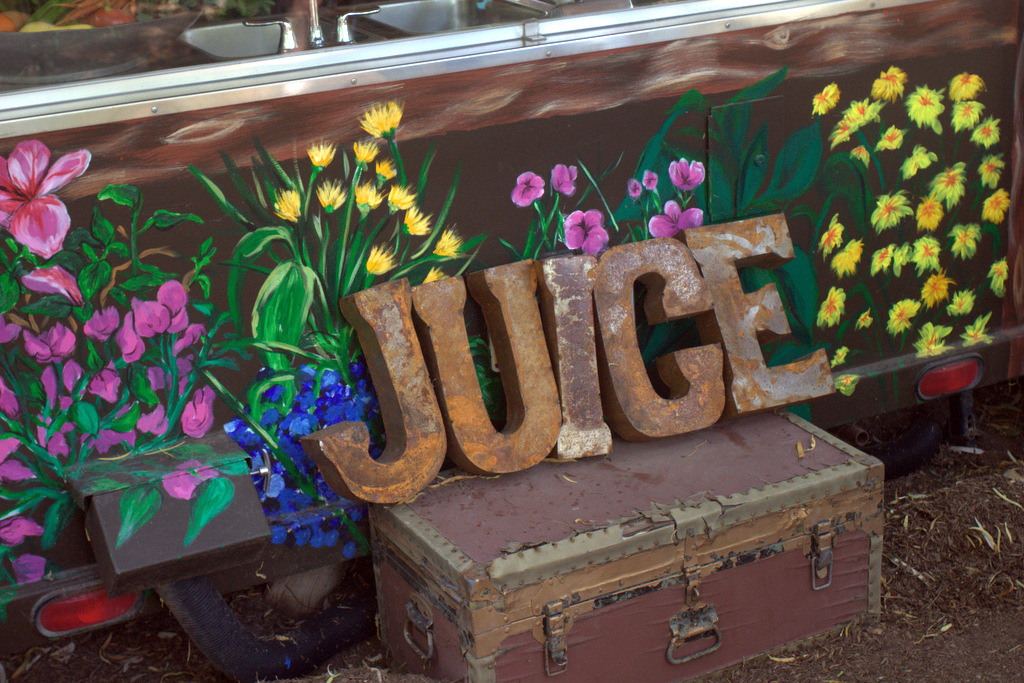 Getting there
Singh Farms
8900 E Thomas Rd
Scottsdale, Arizona 85256