I've been on a journey to try every Thai restaurant in Scottsdale and am beginning a new series where I'll be doing reviews.
I'll begin this article by explaining that my favorite Thai dish in the world is Panang Curry. I've tried it at so many places that I've lost count and it's definitely my "comfort food." Hey, if you're going to have a comfort food, it should be something awesome. My second favorite would be a good Pad Thai dish. There's a lot of variety in these two dishes alone. I'll do my best to share my favorite places and tell you which has the best Thai food in Scottsdale. I'll try to answer the question of who serves the best pad thai or Panang Curry in Scottsdale.
Thai House on Shea
Located in a strip mall on the south side of Shea Blvd. in Scottsdale is Thai House. I'm listing it first because it is my favorite place to get Panang Curry in Scottsdale. Not only do they serve a large portion, but you can order with your choice of meat including: chicken, beef, tofu, shrimp, duck, salmon, and some times a seafood mix. Of course, you can order it as vegetarian if you wish, or do the tofu thing. To be honest, I usually stick with the chicken, although I have tried each of the meat options. The beef was chewy and little bit stringy, and the duck was slightly fatty (but it actually tasted fine).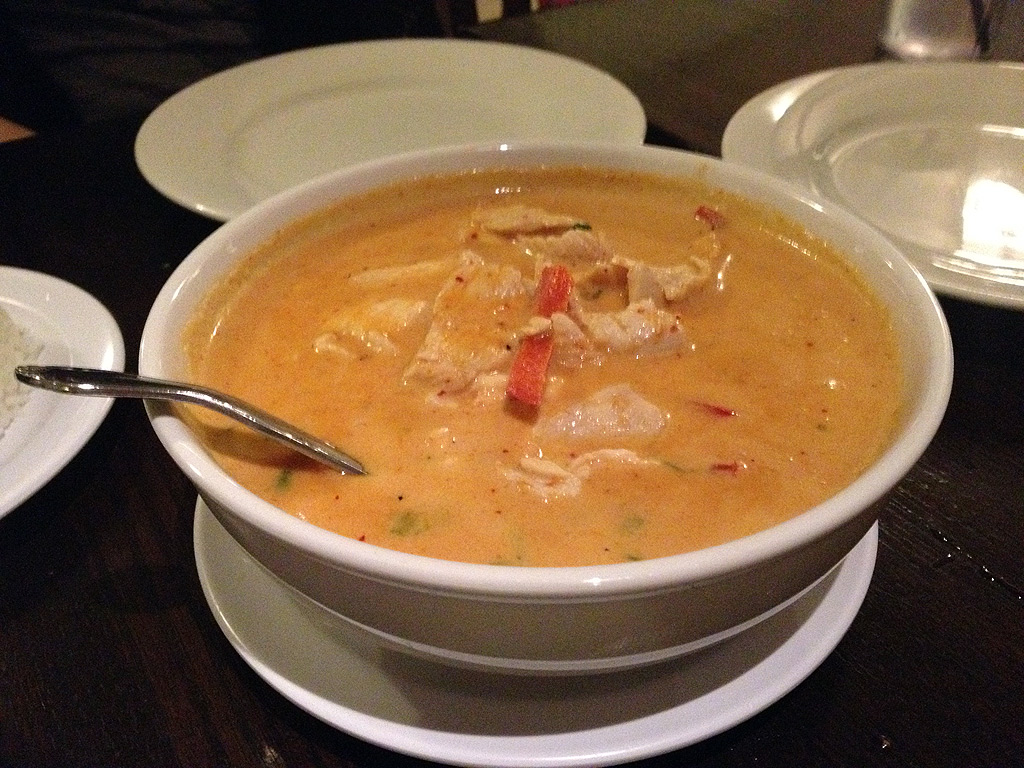 Above: The Panang Curry from Thai House (served with rice)
My wife and I usually also order a Pad Thai dish, and some times the Chicken Satay appetizer if we're hungry. We normally get chicken. The chef is good at serving a Thai hot dish if you ask for it: I've tried the "five" and it's truly hot beyond belief. Try it if you dare, but I usually settle with a three on the spicy scale and have been fine. The Pad Thai is a fairly good serving size – usually not much is leftover after we've eaten there.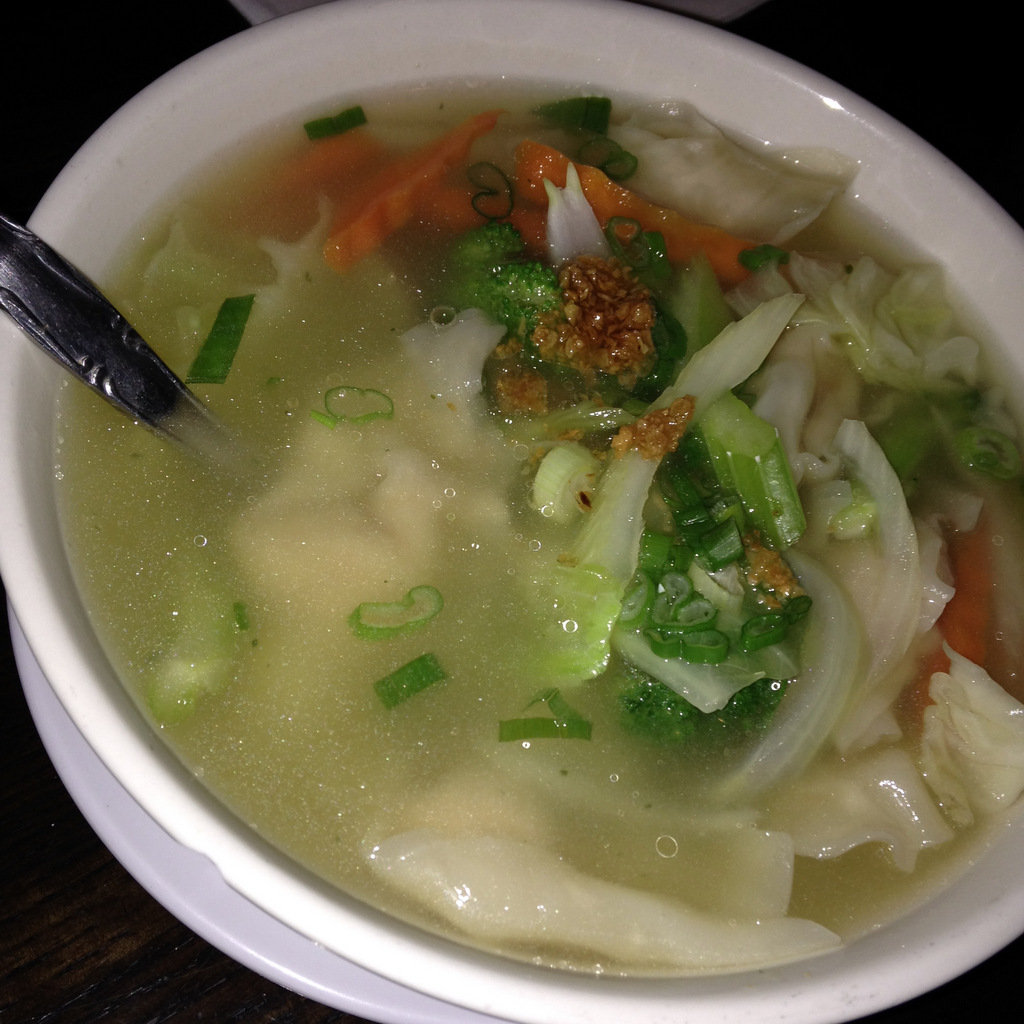 Above: The Tom Ka Gai Soup
I've tried several of the other curry dishes from Thai House on my visits and love them all, but keep going back to the Panang Curry. Despite that, the Yellow Curry, and the Mus-sa-mun are superb and I've often re ordered them.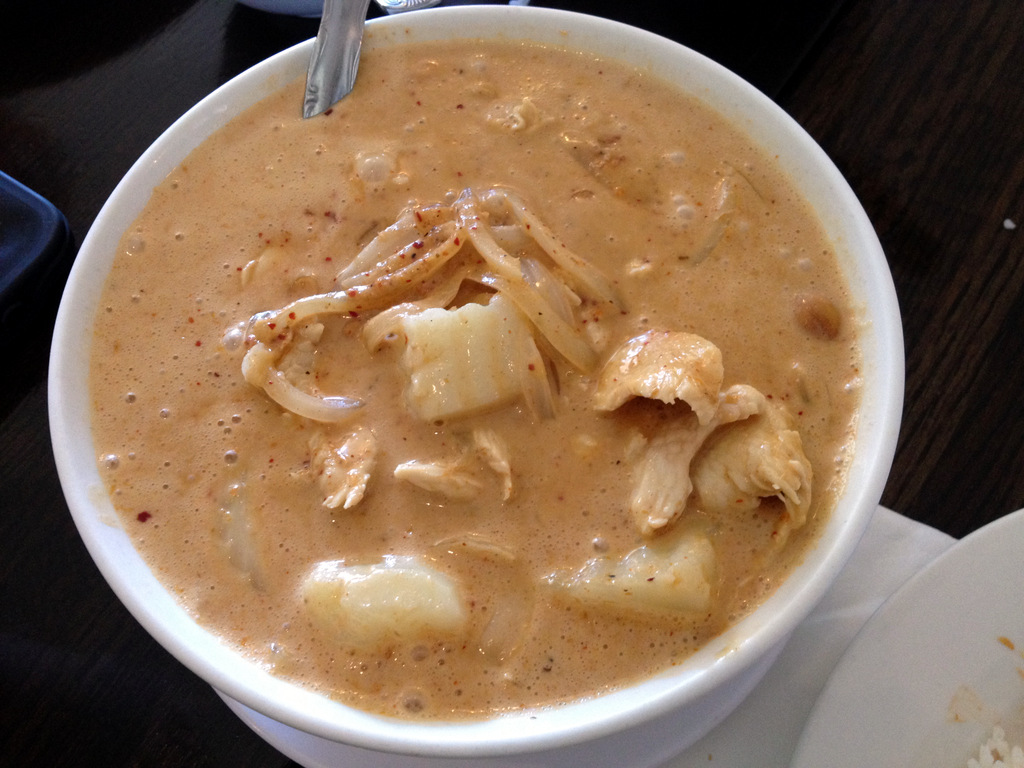 Above: The Mus-sa-mun curry dish (has a really terrific peanut flavor, also served here with chicken and rice).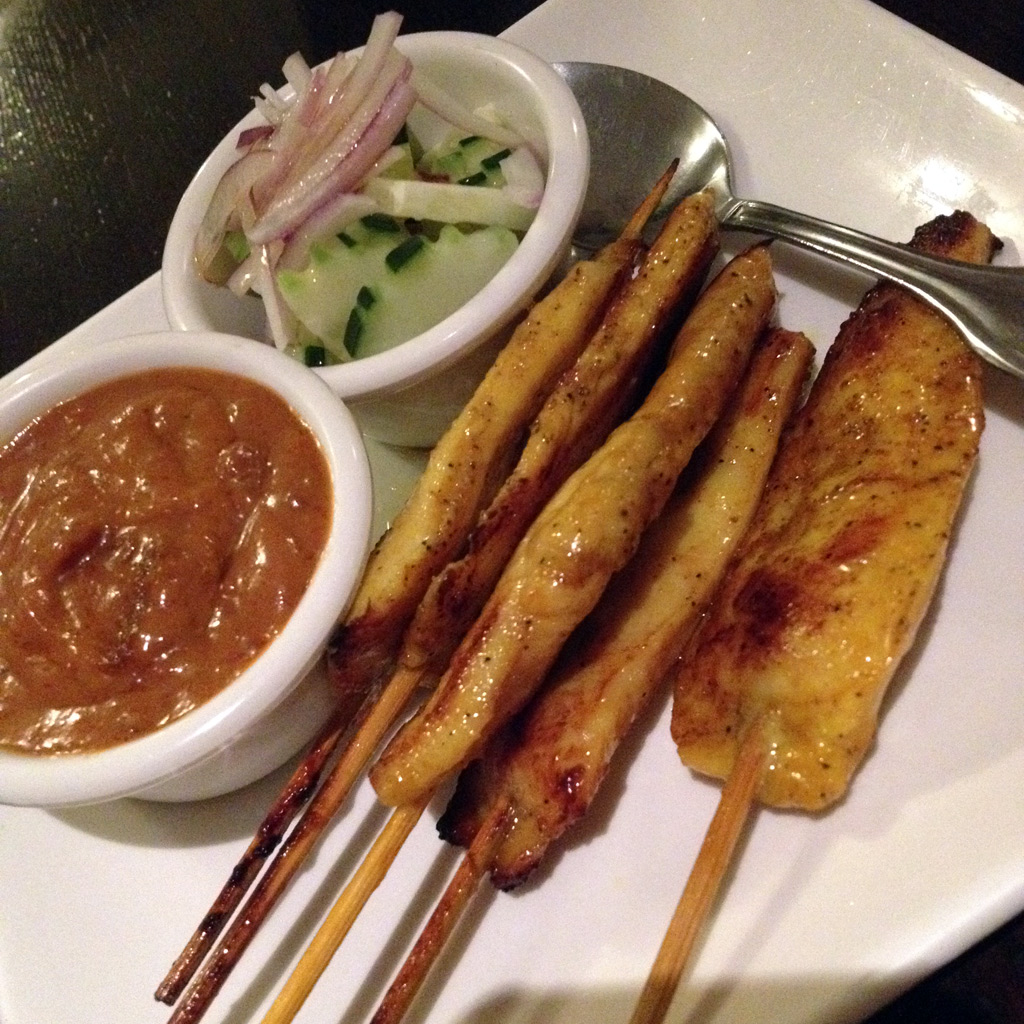 Above: The Chicken Satay appetizer with sauce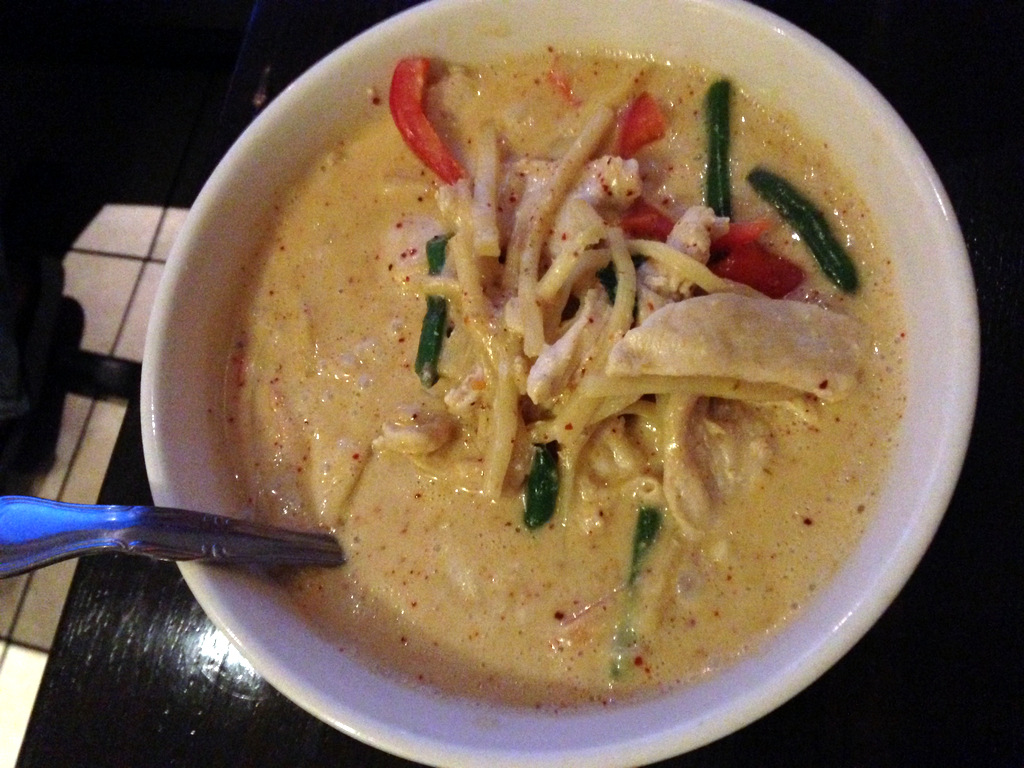 Above: Here's the Yellow Curry dish (also served with rice) which was really great.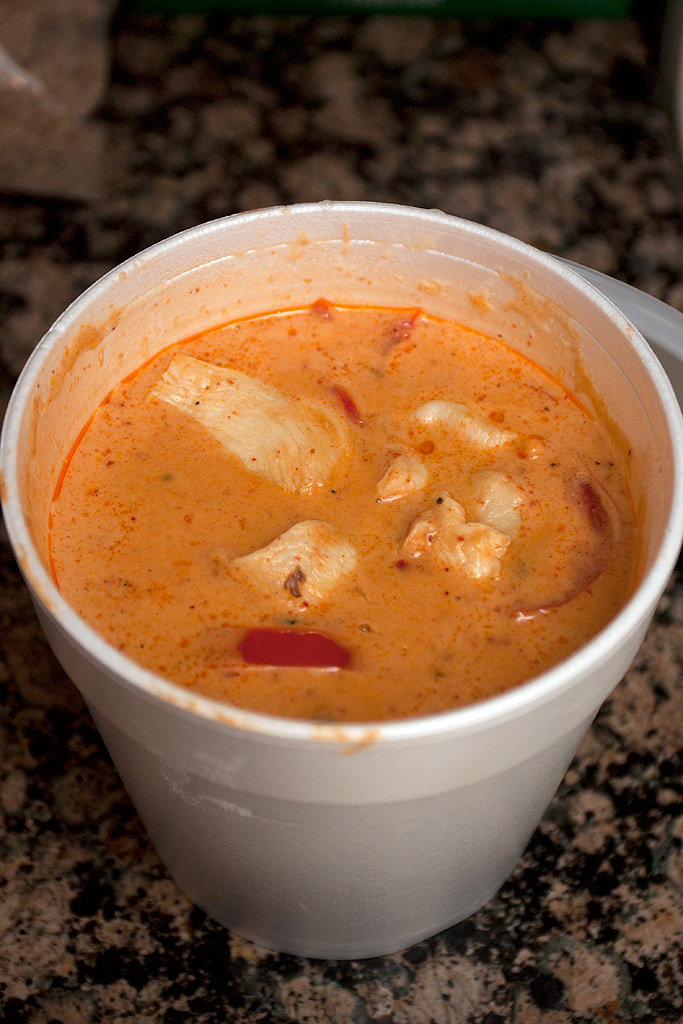 Above: Another view of the Panang Curry (with chicken) which I ordered to-go
Thai House offers take-out as well as dine-in and the restaurant is normally quiet and has plenty of seating. We've never needed a reservation, although they do take them. The interior is decorated with photos and statues from Thailand and there is also a rock waterfall near the back of the restaurant. This is definitely a family-friendly restaurant. We've taken our young daughter here numerous times (from infant to toddler) and even if she is a little bit loud, the atmosphere accommodates that.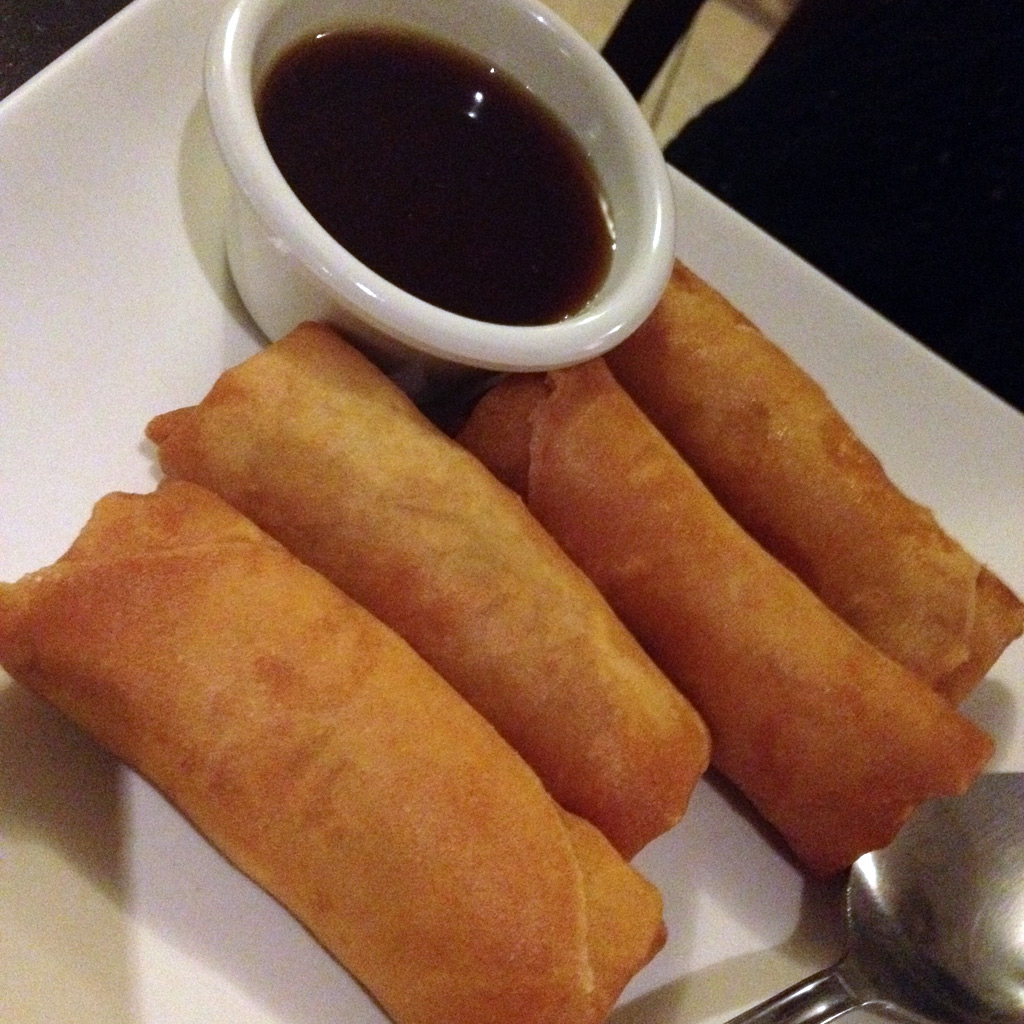 Above: The Egg Rolls appetizer
The prices at Thai House are very good especially considering the quantity of food. We often order take out and two people can eat for around $20. Excellent value.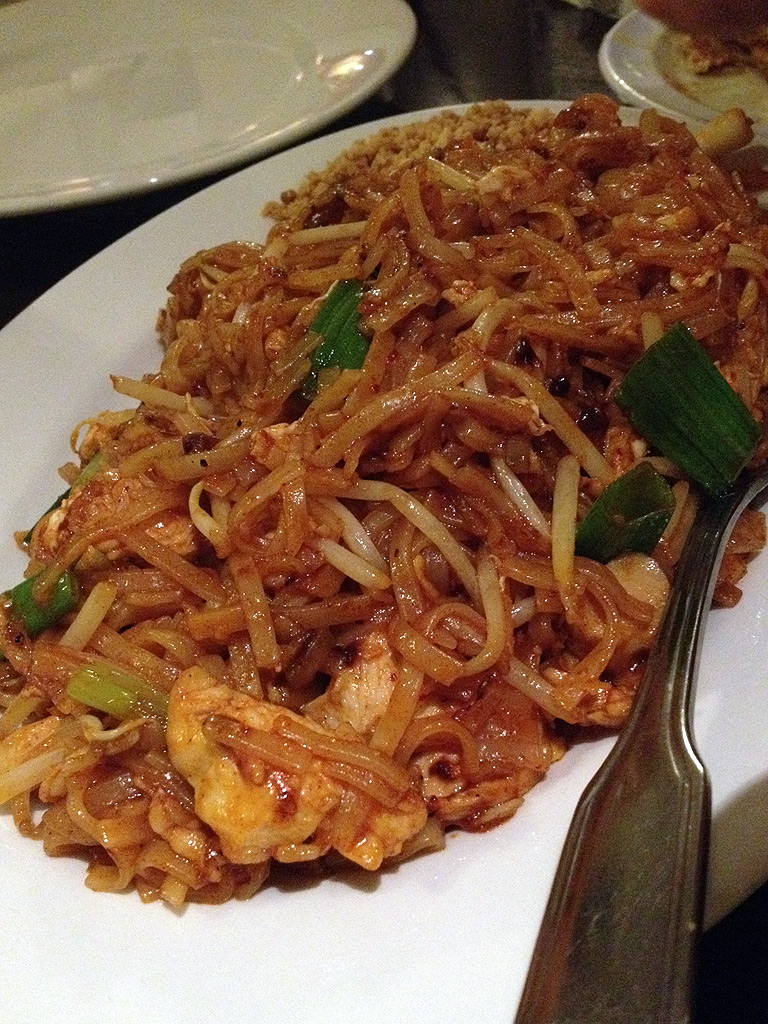 Above: The Pad Thai from Thai House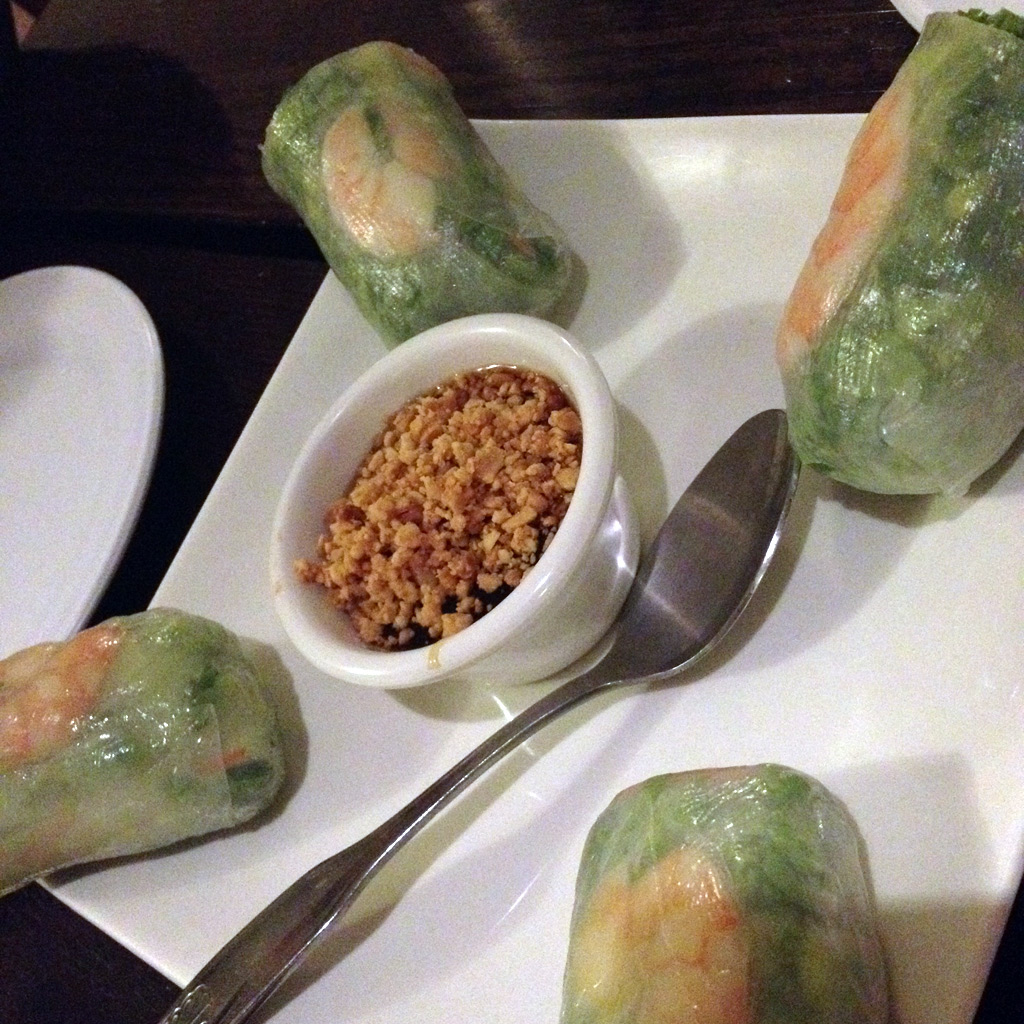 Above: These are the Spring Rolls appetizer
Getting there
Thai House has three locations in Arizona, and all locations serve the same menu (for the most part). My review is based on the Shea Blvd. location.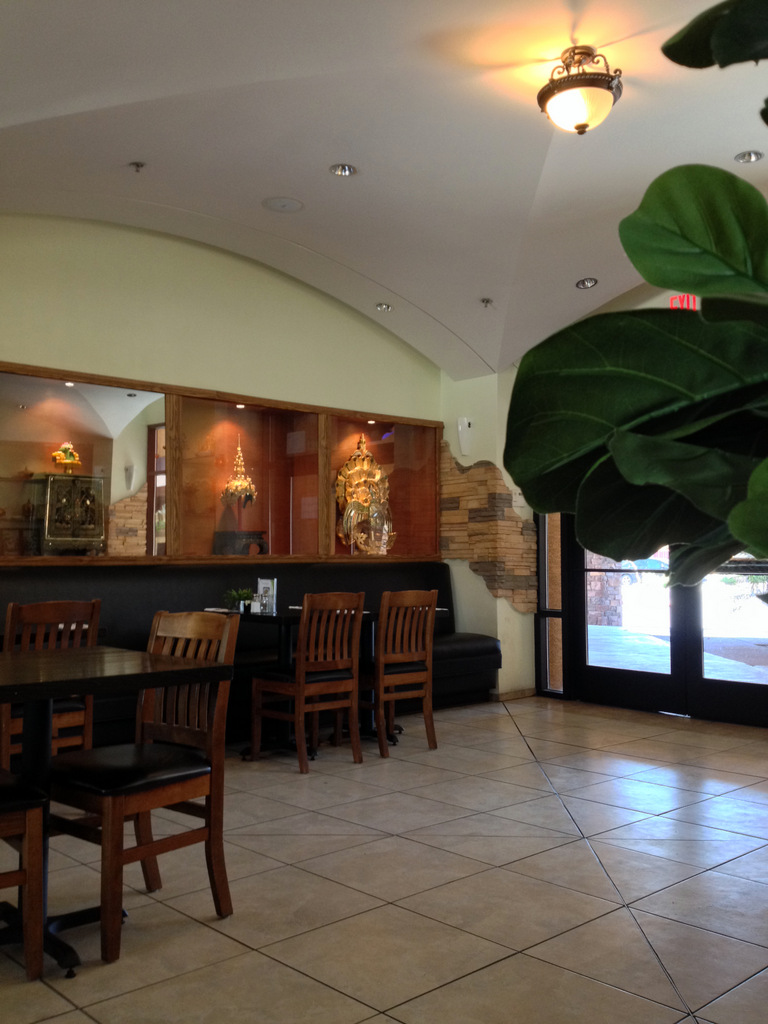 Above: The interior of Thai House on Shea Blvd.
Thai House On Shea
East Shea Boulevard
Scottsdale, AZ 85260
Phone: (480) 991-5004
Thai House Airpark
15576 N Pima Road
Scottsdale, AZ 85260
Phone: (480) 607-2214
Thai House Mesa
1155 S Power Road
#121
Mesa, AZ 85206
Phone: (480) 924-1623