Last Saturday we decided to go and get some groceries and headed over to the Old Town Scottsdale Farmers Market. This farmers market is one of the largest in the valley and has well over 50 booths set up each week.
It is located at the corner of 2nd St. and Brown in Scottsdale, and they're open every Saturday from 8 am to 1 pm during the fall, winter, and spring months.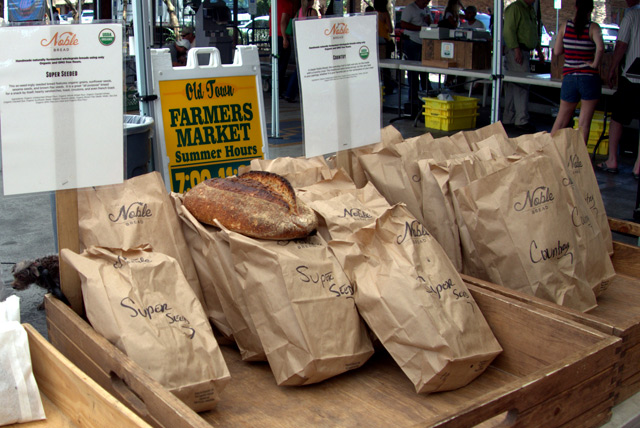 There are people selling everything from hot sauce to kale potato chips. You can buy fresh produce every week and also buy fresh cooked meals to eat like breakfast burritos, butter donuts, hummus and Mediterranean food, fresh made sandwiches, and steak wraps. Yummy!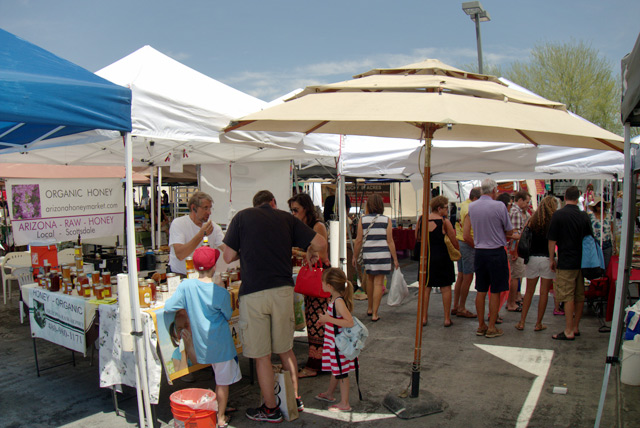 There is also a coffee cart lined up most weeks and they sell a really great iced toddy. There are even several bread companies like Noble Bread. You can purchase a range of fresh meats at the market as well, including pork, beef, chicken, and even wild fresh salmon.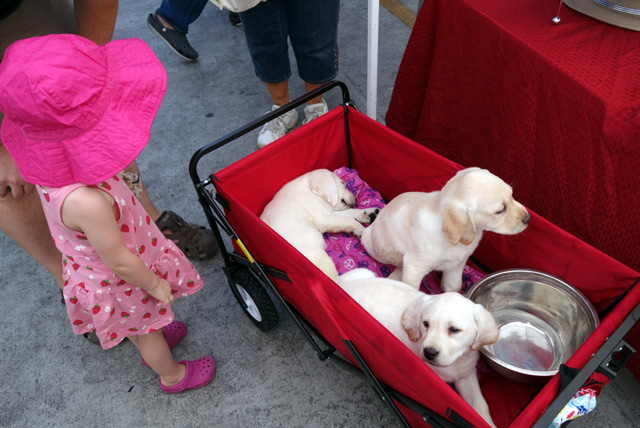 The list of vendors is always changing, so if you haven't been to the farmers market in a while, you should check it out!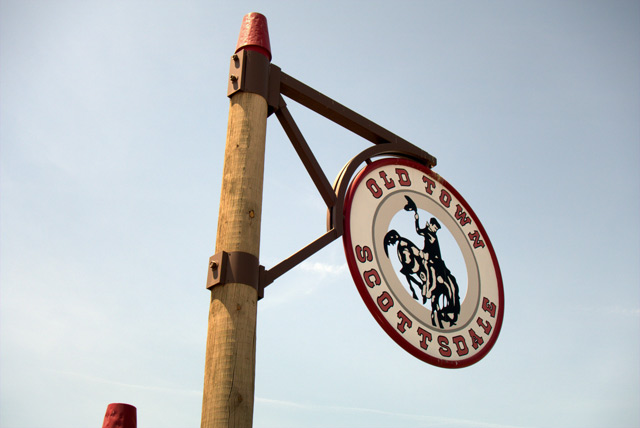 To learn more, head over to arizonafarmersmarkets.com and get the details.