If you are driving towards Four Corners on Route 160 you'll see signs for Dinosaur Tracks near Tuba City along the road (just before you reach Tuba City, heading north).
These dinosaur tracks receive 4 out of 5 stars on both Trip Advisor and Yelp, and if you search online to find out if these are real, you'll find that people generally agree these are real dinosaur tracks. They have been viewed and verified by paleontologists from Northern Arizona University (NAU), as well.
The hike is fantastic, and I highly recommend making the stop. You'll quickly find that there are hundreds of dinosaur tracks and that the view is fantastic. You'll see the Hamblin Ridge, and get a glimpse of a barren desert land.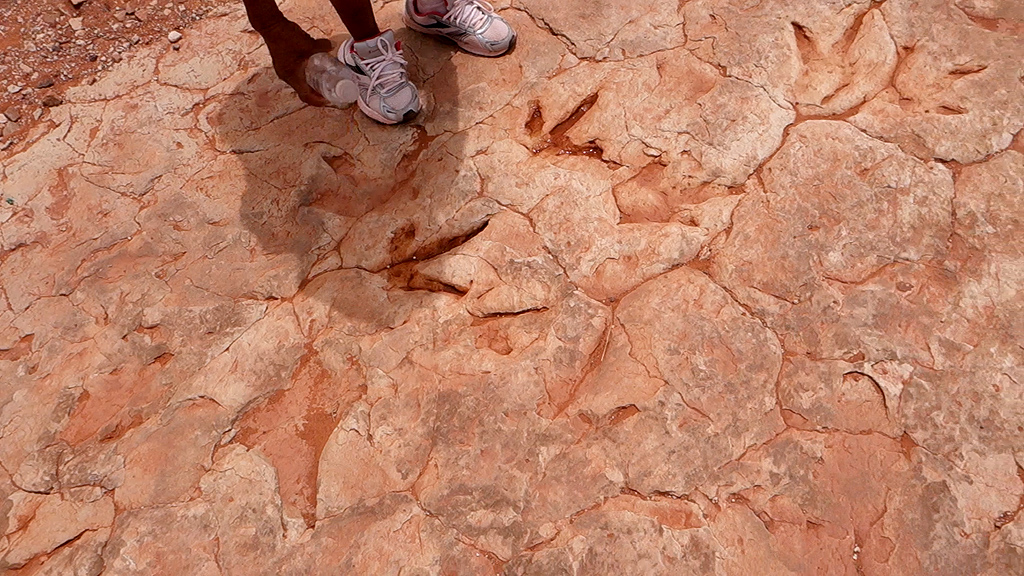 Here are some of the dinosaur tracks.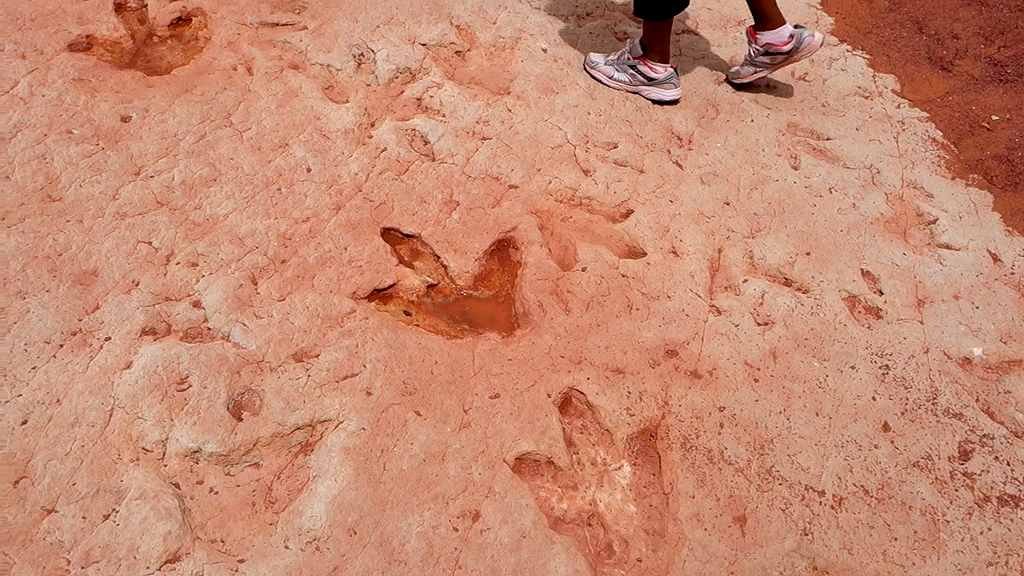 Even more dinosaur tracks.
These dinosaur tracks were discovered in the beginning of the 20th century, and we have been told that they were discovered during road construction in the area. Either way, they're an impressive specimen and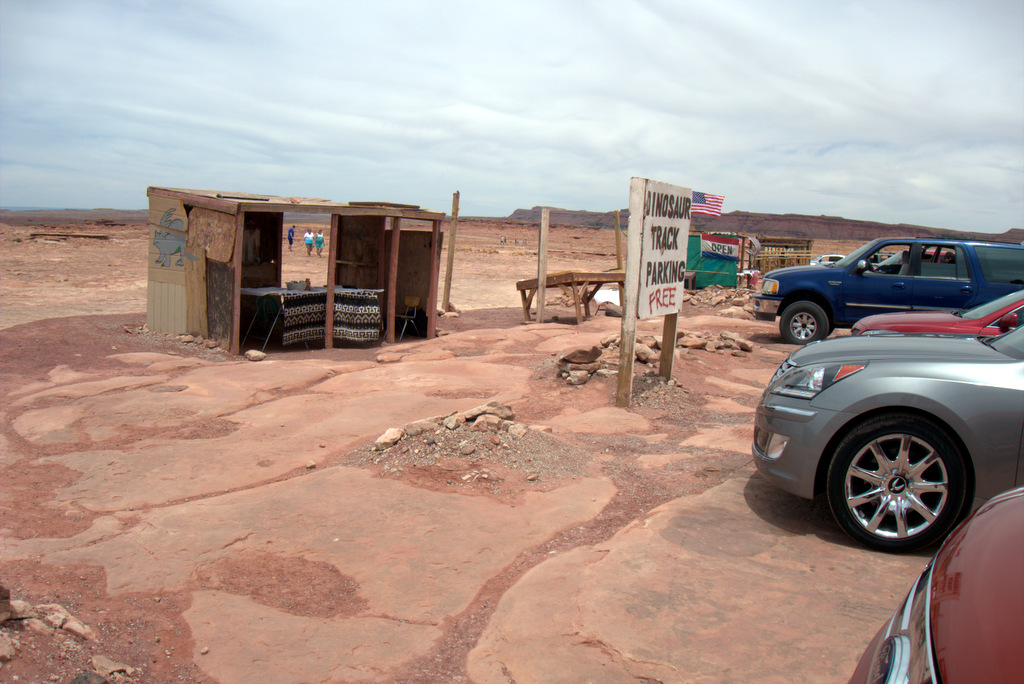 This can't really be called a hike, since it only takes about 15 minutes to view all of the tracks and the elevation is essentially flat.
Watch my video of our tour:
Dinosaur tracks include the following genera:
Eubrontes
Grallator
Coelophysis kayentakatae
Dilophosaurus wetherilli
Despite what your tour guide says, there are apparently no actual Tyrannosaurus rex tracks at this spot. Yeah, I know, disappointing. Oh, and the "skeleton" that is pointed out to you along your walk is also not real, but is actually just an interesting place where the sandstone eroded. Also, the "tooth" that you'll see along your walk is apparently not a raptor claw, but is instead most likely a lung-fish gill-plate. That's according to a site called hikearizona.com which has this excellent review of the site.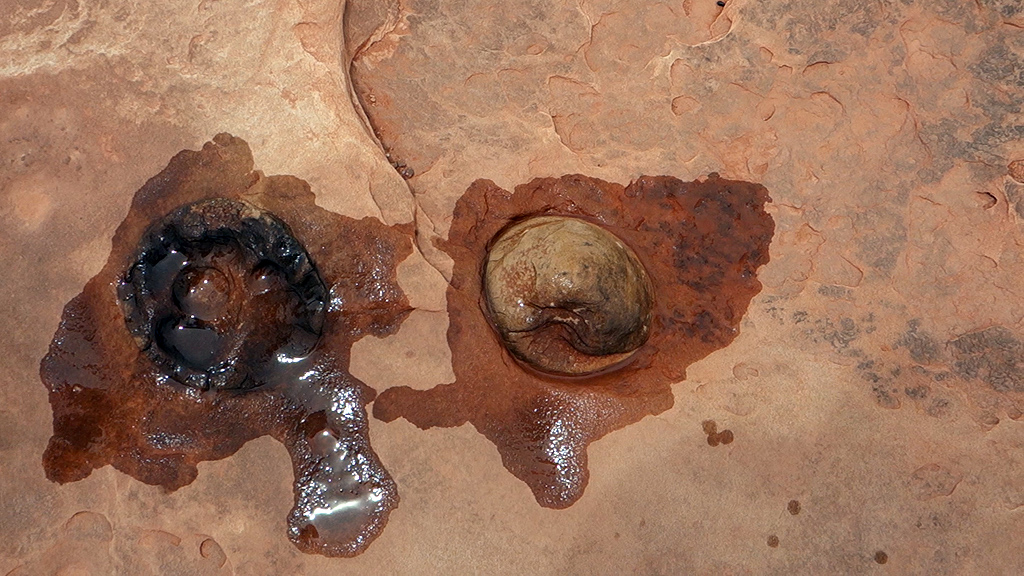 And, sadly, the "dinosaur eggs," and the "dinosaur poop" isn't real either. I know, major bummer. Above, you can see the "eggs."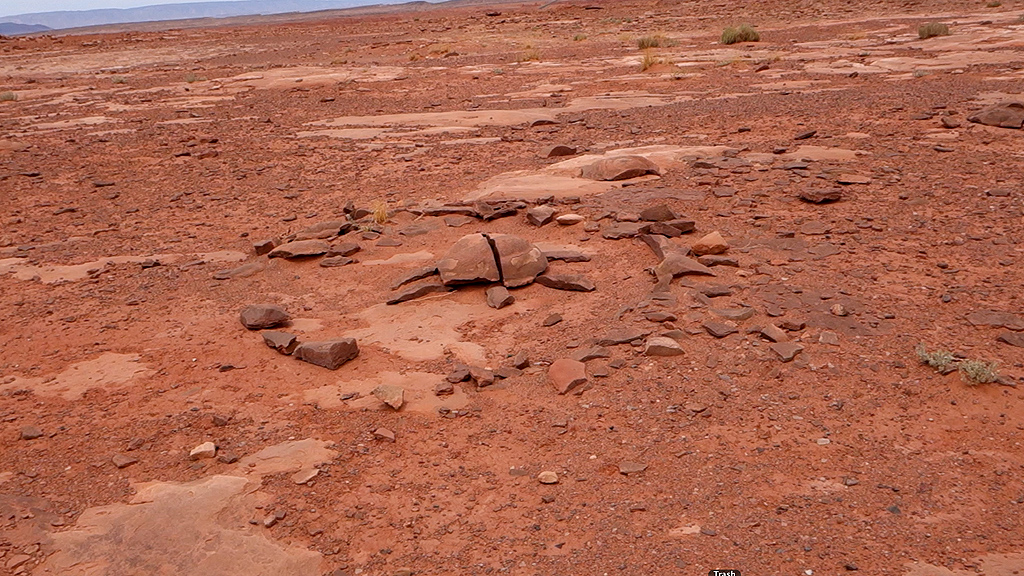 Here's a photo of the "dinosaur poop" set in the shape of a turtle.
Have fun!
Getting there
You should know that this is open land, not owned by anybody (but it is on the Navajo Reservation). When you park, you'll be greeted by someone who will inform you that there is no fee to park, or to view the tracks, but that they will give you a guided tour. I've included my video above showing the tour, and we gave the lady a $16 tip for her time.
You should know that you are not obligated to take a tour, and can walk around the area yourself freely, and parking is also free.
Moenkopi Dinosaur Tracks
U.S. Hwy 160
Tuba City, AZ 86045