So, you're thinking about moving to Phoenix (or one of our many cities in the metro-Phoenix area)? Congratulations! Arizona is one of the best states to live in the country, and Phoenix really does have it all.
5. The monsoon season isn't as bad as people say
It's not that bad, really! In fact, you'll begin to look forward to it because of how infrequently it rains here in the valley of the sun. By the time the monsoon season begins, around Independence Day, we've all had enough of the heat and some rain is a welcome distraction.
Is humidity a problem during the monsoon? Not really, it can get up to 60% humidity with temperatures of 105 or more during the day during the monsoon. But, it will often rain at the same time, which cools the temperature. The monsoon season lasts about 3 months (July, August, September) and it's never as hot and humid as the east coast.

Check out this video showing some of the weather during a monsoon rain storm:
4. It's big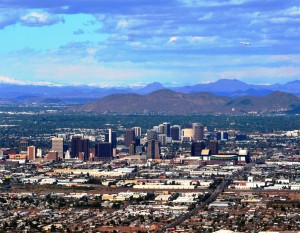 The metro area is absolutely huge, and to travel from Chandler to Surprise, or North Scottsdale to Phoenix can take you over an hour of driving. But, for most places you need to go it will only take about 30 minutes to get there. In fact, it's a recurring joke in Phoenix that you can get pretty much anywhere… in 30 minutes.
I'm serious! I live in Scottsdale, and I can be to downtown Chandler or Mesa in 30 minutes. Or, I could be downtown in Phoenix in 30 minutes. Of course, there are exceptions… for example during rush hour at 7 am, but for the most part it takes 30 minutes to get almost anywhere.
In Phoenix, you'll want to pay attention to where you choose to live. I'll write more on this later. For now, watch this video showing a drive through Phoenix:
3. It's diverse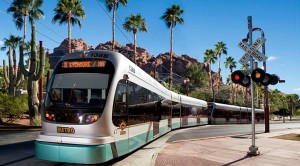 During the winter, you can drive north for two hours and play in the snow and go ski all day. Then, in the afternoon drive to Scottsdale and go play golf. Unlike other states, we have a diverse climate and Arizona isn't just all desert. We have some of the biggest forests in the world.
If you're dying to see the ocean, you can drive 6 hours to San Diego, or 7-8 hours to Los Angeles.
Arizona has amazing camping destinations as well, and in only a two hour drive you can be up on the Mogollon Rim at a beautiful campsite surrounded by tall pine trees and grasslands. Just look for Payson or Greer on the map, and go!
Check out this unofficial song about Arizona:
2. You don't have to change your clocks!
It's wonderful not having to change your clocks for daylight savings time. We have our own time zone that we get to pick when we set our computers. Set it and forget!
1. It's hot!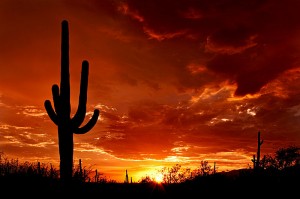 Yes, it's hot. Yes, it's a dry heat, which means we have very low humidity. If you're moving here from the midwest, or the south, you'll be so amazed about the difference between a high-humidity state and Arizona. Even when it's 110 degrees in Phoenix, you'll find yourself often pondering why it's better than a 90 degree day in Atlanta with 90% humidity. During most of the year, including most of the summer, our humidity is typically around 10%.
I'll share a link I send to my friends when they ask if it's hot in Arizona. Check out this awesome page that shows everything you could want to know about Phoenix average weather.
I couldn't end with that… the best part about Phoenix is our winter weather. From early November, until at least mid-May it is the nicest you'll ever imagine. You'll rarely need a coat, and if shorts and t-shirt are your thing, you'll be at home here in the desert. Come to Phoenix for the beautiful winter weather, and you'll never leave.
We also have massive dust storms, which are called haboobs. You'll get to know these in your first year in Arizona. They're big, but typically not dangerous except for low visibility:
Why move to Arizona?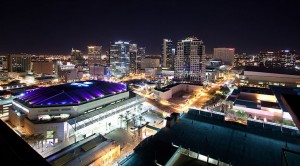 Succinctly, we have a lot to offer! From the diverse climate, to a wide landscape and huge sky… to a thriving metropolitan Phoenix business climate. We have a huge tech industry in Phoenix as well (of which the author is involved).
Arizona makes an excellent base for exploration of the southwest! There's an elevation range of over 12,500 feet in Arizona, beautiful ponderosa pine forests (the biggest in the world), and Flagstaff averages over 100 inches of snow each year! Great for winter sports.
There are more than 100 lakes in Arizona, including Tempe Town Lake, Pleasant, Mead, Havasu, and Powell.
If you're into sports, we have you covered! From the Phoenix Suns (basketball), to the Arizona Cardinals (football), to the Arizona Diamondbacks (baseball), and the Phoenix Coyotes (ice hockey).
Not only that, but we have an absolutely thriving food community in Arizona. There are new restaurants opening almost daily in Phoenix, and a booming food truck business — by some accounts, over 50 roam the city!
Move to Phoenix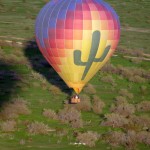 Arizona also boasts a thriving coffee scene that is one of the best in the nation, with literally dozens of independent third-wave coffee roasters and coffee shops.
On top of all of that, you can get a great secondary-education here in Arizona. Choose between Arizona State University, Thunderbird School of Global Management, Northern Arizona University, and University of Arizona, among many others.