If you haven't visited the newest burger place in Scottsdale called Hopdoddy Burger Bar, you're really missing out! This place is absolutely fantastic and puts other burger places to shame.
Last weekend we packed up the family and did two things: We went to a park, and then out for burgers. Two of our friends had been raving about Hopdoddy burgers and since it's only 5 minutes from our home we knew we had to visit!
I was afraid it would be more of a bar, and less of a burger joint, but my fears were unfounded. This is a classy burger restaurant with a simple but varied menu. Plus, they have some excellent beer on tap including some from Four Peaks. They also appear to have a number of margaritas on the menu. I'll try one of them next time.
I ordered the El Diablo, a spicy burger with sliced peppers and quite a kick! The menu describes it like this: Angus Beef, Pepper Jack, Caramelized Onions, Habanero and Serrano Chiles, Salsa Roja, and Chipotle Mayo. Absolutely loved it. I didn't even have to tell them I like my burgers cooked medium, they did it! Slightly pink in the middle, and delicious. Hopdoddy uses their own mix of ground beef they prepare themselves.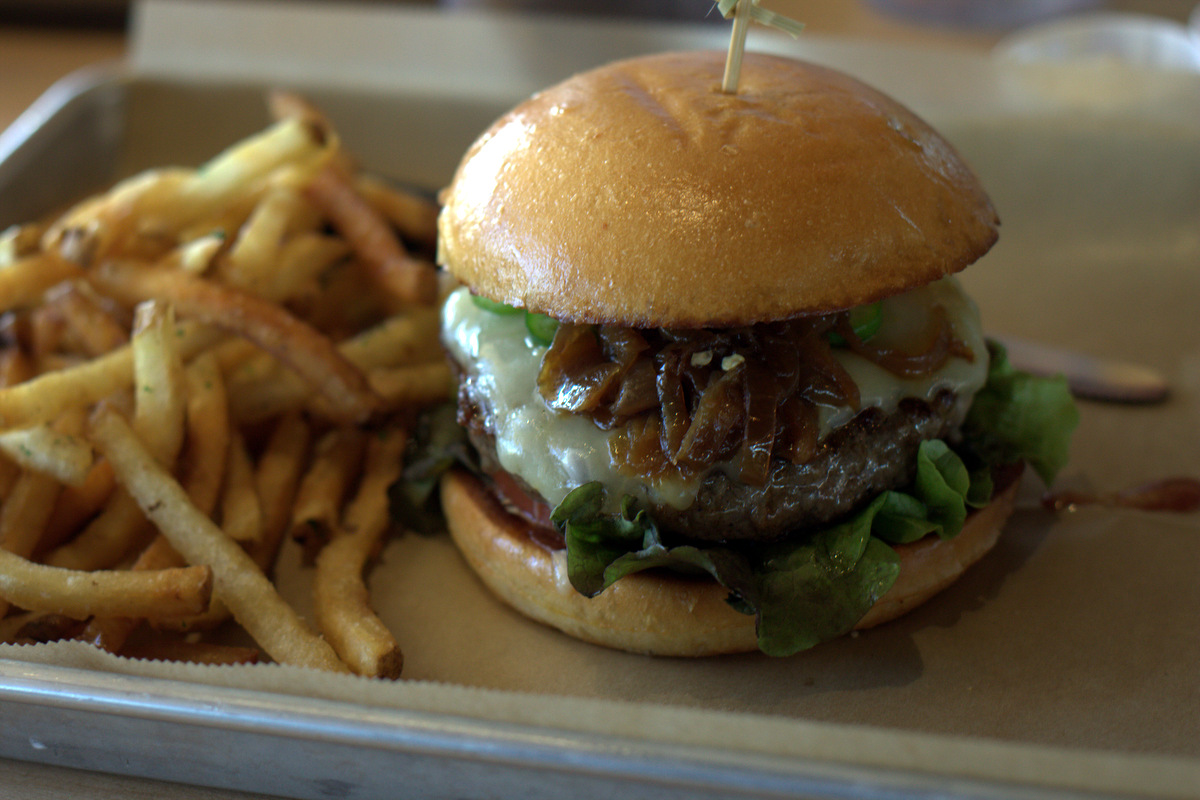 The El Diablo Burger
My wife ordered The Classic Burger (you can see the full menu here). The menu describes it like this: Angus Beef, Red Leaf Lettuce, White Onion, Ripe Beef Steak Tomato, Sassy Sauce, with either Classic Cheese or Bacon Cheese. My wife absolutely loved it, and so did I.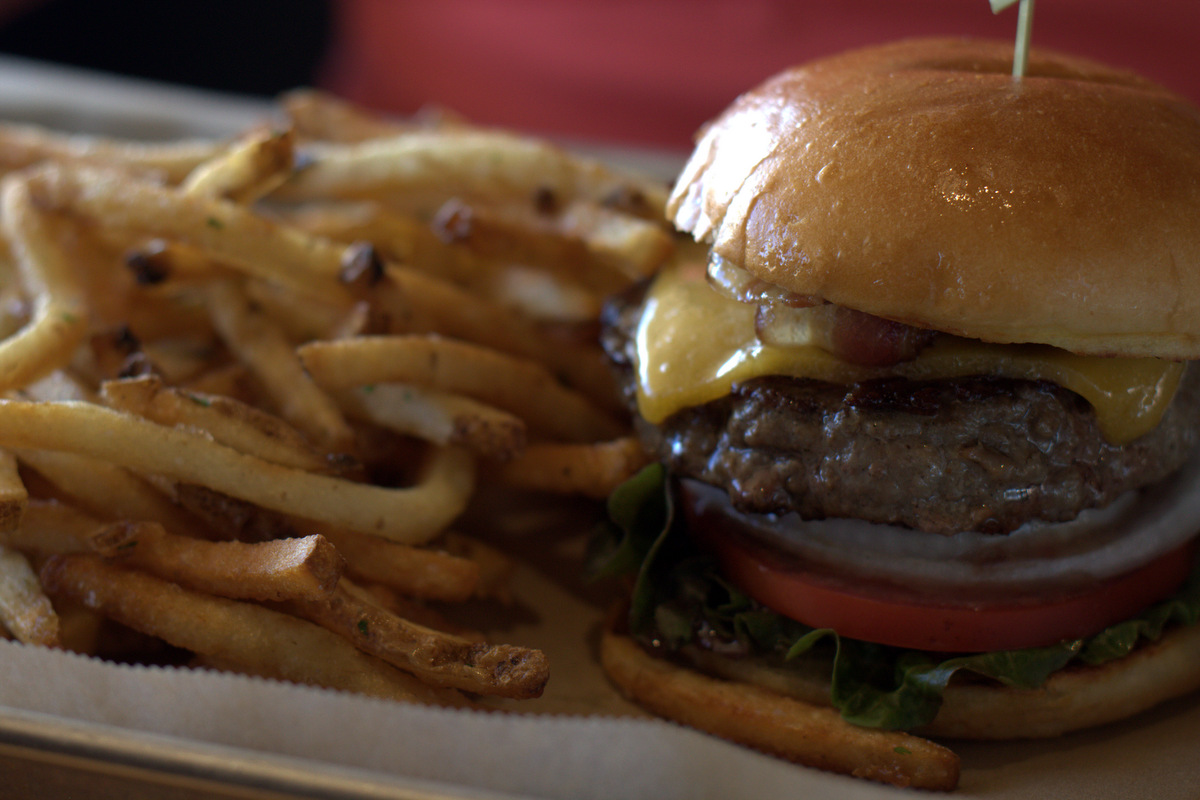 The Classic Burger
On the side, we ordered the Kennebec Fries everybody talks about. They're quite good. They weren't all greasy like the fries from Five Guys, but they were still crispy with soft insides. If you aren't familiar, the Kennebec is a type of potato.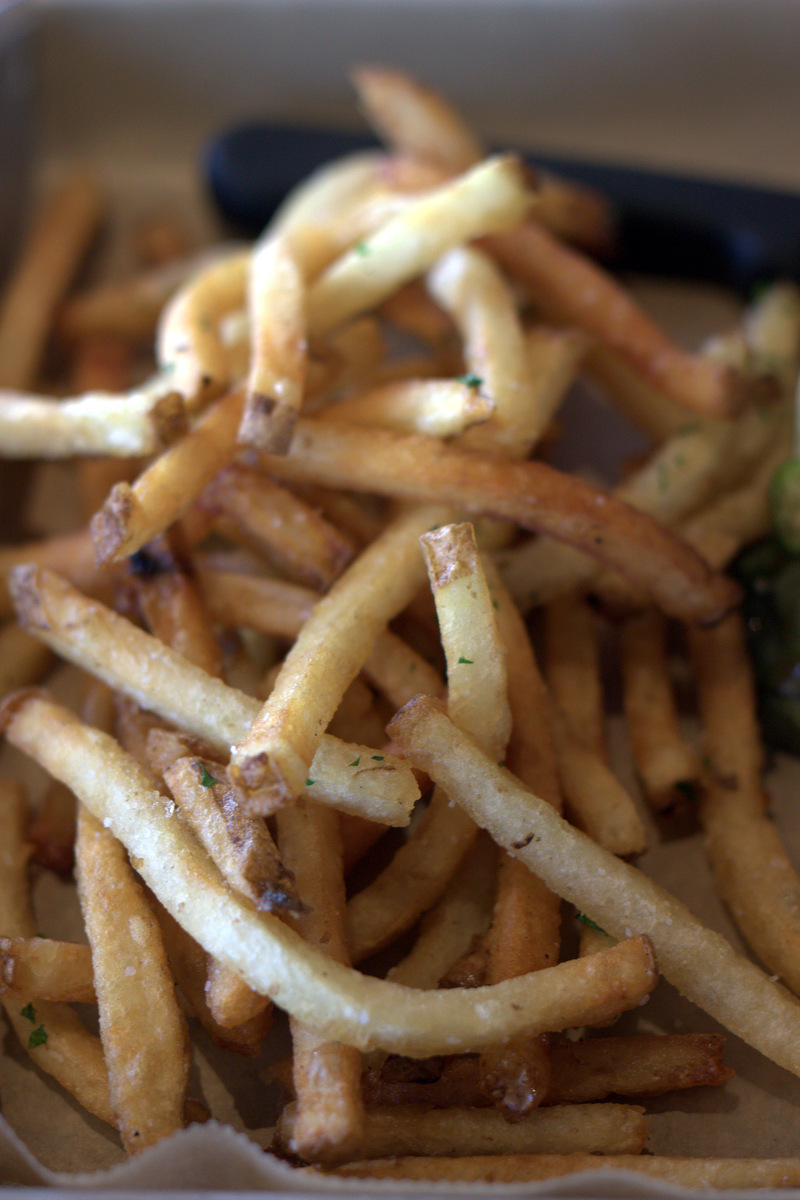 Kennebec Fries
I am more than happy to call this my new favorite burger place. In the last year I've tried the burgers from the following: Five Guys, Rehab Burger, Delux, In N Out, Culvers, Village Tavern, and others. Let me know in the comments where I should go next!
We took our two-year-old daughter with us, and she mostly ate the french fries. We might get the milkshake next time, to share. The interior of Hopdoddy is really quite fantastic. The seats are all made with beautiful new black leather, and the tables are real wood.
When you first arrive, we were met outside by a Burger Bouncer, who greeted us and gave us the lowdown. When you enter, the next person you see will help you find a table, but then you order and pay over at the counter. We didn't have a set waiter, or at least it didn't seem that way. After about 20 minutes they brought our burgers to us at our table.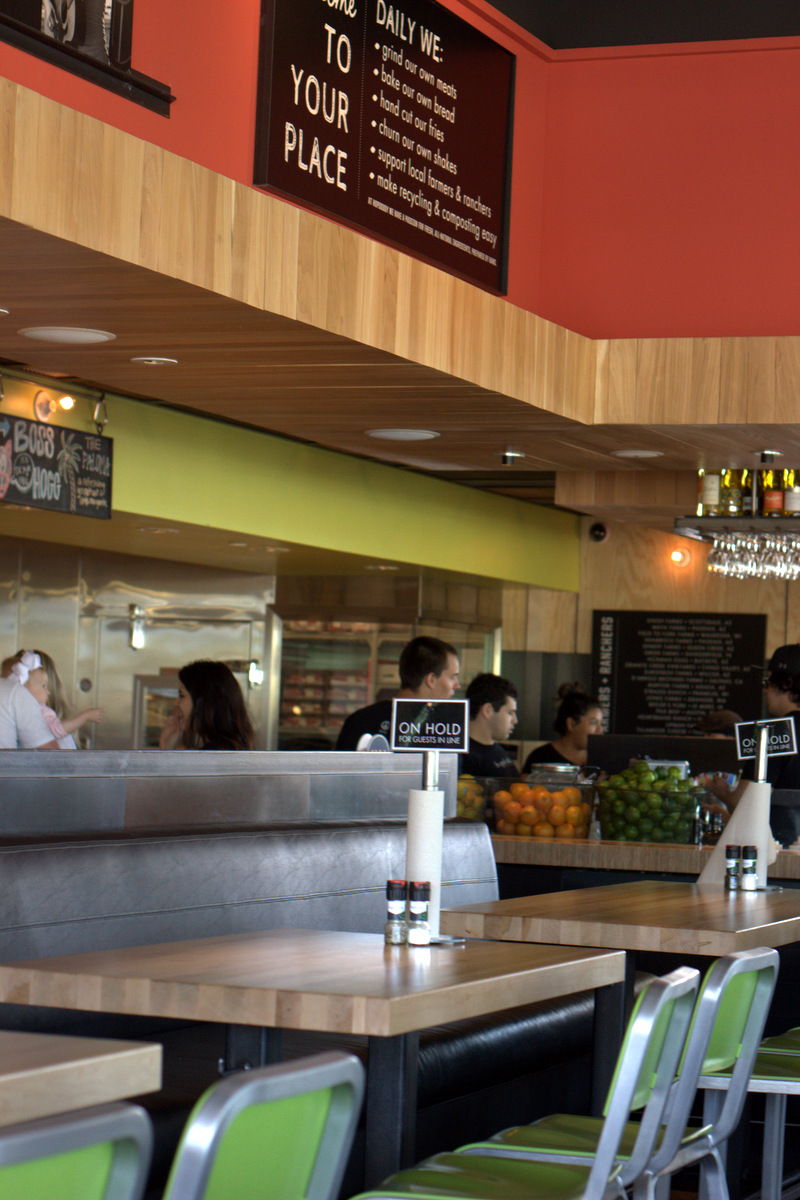 Interior of Hopdoddy Scottsdale
Everybody was very friendly, and not snobbish. We'll definitely be back! The cost is definitely a little more than similar burger joints, but that can be contained if you don't order drinks.
Check out my video of the experience:
I discovered a video interview with the founder of Hopdoddy (based in Austin, TX) where they go over their process, ingredients, and talk a little bit about the restaurant.
Getting there:
Hopdoddy Burger Bar
11055 N. Scottsdale Rd.
Scottsdale, AZ 85254
Phone: (480) 348-2337