Foosia is a new fresh Asian restaurant that has opened a location in Scottsdale, AZ. By the looks of it, you'd think it was a chain, but it isn't, and maybe that's why it's so very cool. They have their act together, and are serving terrific Asian food both inexpensively, and with taste.
Just like almost every new order-at-the-counter restaurant hitting the market, it is modeled after the Chipotle or Subway approach in that you pick your rice or noodles (or mixed greens), add your protein, and then choose vegetables and sauces.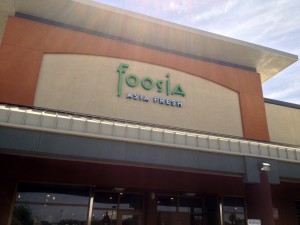 For protein, you have lots of options! I went with the Marinated Steak, but they also have Slow Roasted Pork, Grilled Chicken, Seared Shrimp, or Crispy Tofu. You can also order as a kids's bowl size.
I went with the Jasmine Rice for my base, but you can also choose Brown Rice or Chilled Rice Noodles. Or, if you're staying away from rice you can go with Mixed Greens.
The magic really happens with the sauces! You can mix and match to your hearts delight, and choose from 7 current sauces, which have fancy names like Kim Jong-Who??? BBQ, and Two Nuts Walk Into A Bar…, or best Holy Foobanero.
The sauces bring flavors like Korean BBQ, Pineapple Habanero, Ginger Thai Vinaigrette, Malaysian Peanut Sauce, Mango and Lime, Pineapple Teriyaki, and Siracha Thai Sauce.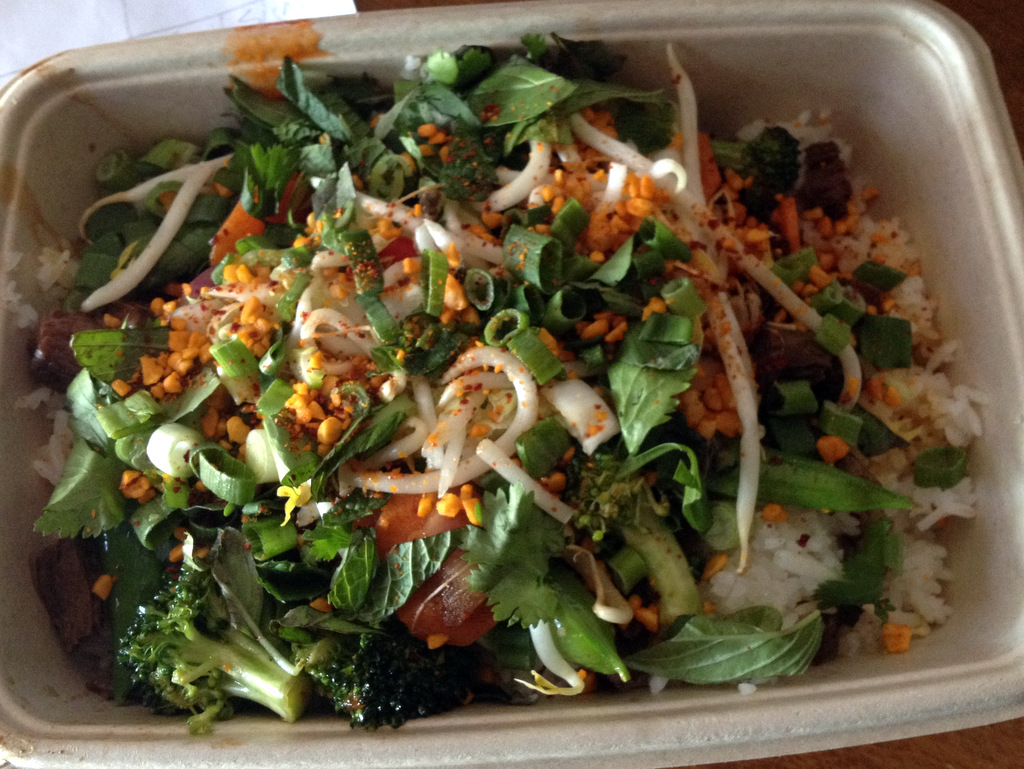 Overall, the ingredients were very fresh, the Marinated Steak was delicious and moist, and I loved the flavors. I'll definitely be back again soon!
Getting there
Foosia
13610 N. Scottsdale Road
Scottsdale, AZ 85254
Phone: (480) 389-1520